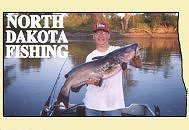 Small Lakes and Rivers Archive 2
North Dakota Fishing
Perchjerker
grand forks

comment
03/22/2002
12:00:52 PM

pikeman nothing of great size but a few in the 3-5 lb range.
---
Pike Man
Fargo
longball_81@hotmail.com
comment
03/21/2002
08:05:23 PM

Anybody catching any Pike out there?
---
Walleye slayer
Grand forks
mattie_spears@hotmail.com
English Coulee-Grand Forks
03/17/2002
01:52:20 PM

was out at perch ocean caught about 40 perch kept 20 and fillet em caught a smallmouth bass about 1 pound. largest perch was 8 1/2 inches. fished on pond farthest east. Mud hole out there my dad was mad when we got there and it was a slough! had fun! Thanks Allen S! anyone at whitman yesterday?? how was it I filleted my first fish yesterday i'm 13 thanks u guys
---
Perchjerker
grand forks

comment
03/17/2002
12:12:48 PM

was out on fri, me n two other guys. was slow but picked up closer to dark.one of my buddies caught another nice perch,13 1/2 inches 1 1/4 pounder. nicest perch ive seen caught there. good luck n keep um tight
---
Sarge
Hatton
michaelbares@hotmail.com
South golden Lake
03/16/2002
06:46:23 PM

Perch have been biting real well on South Golden Pond. Nice size to them too. Haven't heard of anyone catching many Eyes, other than a few small dinks here and there. Seen a nice sized Bass in a bucket out there today. Tight lines!
---
wannabe
GFK

Maple Lake
03/16/2002
12:23:59 PM

Small crappies are biting after dark on a couple of the points. Glow jigs and minnows are the trick. Two of us got our limit in about two and a half hours fishing outside. Not red lake but it still was fun.
---
Travis Ramsey
Park River
tjramsey19@hotmail.com
Matejcek Dam
03/15/2002
04:08:15 PM

Was at matejcek on Tues and Fri, caught a lot of small perch. wax worm and minnows right on bottom and lifting them off worked best, in 10-15 ft of water. had one northern bite but didnt catch. did not see anyone else catching anything.
---
Walleye slayer
Grand forks
mattie_spears@hotmail.com
English Coulee-Grand Forks
03/15/2002
03:35:26 PM

how do yo get to the perch ocean where is it Have they been biting on whitman, Matejcek or perch ocean? Are the Walleyes hitting anywhere within an hour of Grand Forks ???? Write Back
Thank You!!!!! This site is the best !!!
---
Perchjerker
grand forks

comment
03/15/2002
12:59:24 PM

fished 3/14/02 with good success at 6am to 9am. the bigger perch ocean perch were biting. kept about 10 fish in the 11 inche range released about 30 others. ventured back out at 3 and was slow but picked upa few here and there later. caught a 13 inch 1lber! biggest of my perch ocean fishing career, will send the pic in when its developed. went this morning again at 6 but it was slow. journeying again at 3 to do some more sleighin. keep um tight!
---
Allen
Grand Forks

comment
03/15/2002
06:12:48 AM

PB, apparently you were our former scorekeeper. I plan on going fishing today, but I haven't made up my mind if I'm going to the English Coulee or DL for a little late afternoon perch entertainment (probably depends on what time we get started). Stop by and say hi if you see an ugly bronze and red 94 Ford extended cab parked next to a homemade 6x8 fish house with a blue tarp.
---
PerchBurner
Grand Forks

English Coulee-Grand Forks
03/14/2002
08:42:16 PM

Allen- hey i just was wondering what me officiating duties were before they were stripped of me? anyways, another good day of fishing at "perch ocean" today, the possed reigned again!
PB
---
Walleye slayer
Grand forks
mattie_spears@hotmail.com
Whitman Dam
03/14/2002
07:18:05 PM

Has anyone been out there recently??????????Reply by tomorrow Where is perch ocean is it in grand forks???????how do you get there Or info on matejcek??????
---
Perchjerker
grand forks

comment
03/13/2002
07:36:40 AM

hey guys i was just given u some crap and i know when u dish it u got to expect some back. that was quite the extensive and well worded essay and i found it quite amusing. goin out to "perch ocean" today with the perch posse. good luck to all those "dyke fishermen"!
---
perch posse 4 life
Stephen
jonman10@hotmail.com
comment
03/12/2002
05:55:50 PM

Hey Perchjerker, its pretty good when a guy can catch a ton of fish and drink case after case at the same time when some cant get a nibble and try their asses off. i think its kinda funny. by the way we caught 13 decent sized northens on sunday evening but then ran out of marlboro lights.
---
Allen
Grand Forks
allen_schlag@und.nodak.edu
comment
03/12/2002
03:15:32 PM

I know I'm opening myself up for retaliation on this, but here's my take on the latest little exchange of information.
Upon further review of PikeBadger's reports, the line judge has ruled that PikeBadger has adequately demonstrated an ability to catch fish at the English Coulee Diversion. Furthermore, jargon, pillow talk, and other drivel are ill-bred forms of communication in an open forum. Therefore, the communication committee has rescinded the "two points" awarded Perchjerker and deemed that he shall be assessed an image penalty for unnecessary rudeness.
In other late breaking developments, PerchBurner's biased officiating leaves the league officials no alternative other than to indefinitely strip him of his officiating duties.
Now PerchJerker and PerchBurner can continue their little self admiration so long as the all powerful webmaster allows it, but a finless perch in a sea of pike is generally careful of what attention he draws upon himself.
and yes, PB and PJ, I'll probably let you taunt me in public without feeling a need to respond because this is a thread I don't want to pursue.
---
Perchjerker
grand forks
j_jasmer@hotmail.com
request a lake
03/10/2002
07:52:11 PM

hey Mr.GFAFB thats what we the perch posse call the "english coulee", its not some "double secret hot spot" or whatever u wanna call it. it just may be the fisherman and not the spot that makes it so hot.
---
PikeBadger
GFAFB

request a lake
03/09/2002
11:21:24 AM

Ok Perchjerker, I'll bite. I've never heard of Perch Ocean. Just where is this place? Or is it a double top secret location?
---
PikeBadger
GFAFB

request a lake
03/09/2002
11:15:20 AM

Was out to English Coulee on Thursday from 3 till 6. Perch were hitting good, the three of us brought home 22 of em and I got a 27 inch Northern Pike on a smelt tipup. Allen, we were on what I suspect was almost the exact spot you were on last week.
---
Perchjerker
Grand Forks
j_jasmer@hotmail.com
comment
03/08/2002
10:13:46 PM

jon went to perch ocean just today. caught about 25 perch and 2 snakes. couple perch were 11 inches and one snake was around 5 lbs. wheather slowed the fishing down and acces is limited to a more safer approach with a 4x4. the road going around is a little drifted so u gotta have a set to venture through. been out there just about everyday "sippin n fishin".
Perchjerker
---
Jonathan
Stephen
jonman10@hotmail.com
request a lake
03/08/2002
01:27:53 PM

Anyone heard or been to Perch Ocean?
---
Wayne P
EGF

Maple Lake
03/04/2002
02:34:28 PM

Fished saturday night in front of Breezy point. Not many people out at all. Great crappie bite from 5:30 to 6:30 not much after that. Picked up quite a few nice ones with a blue and pink glow jigs. Ice condition improved quite well now that winter finally showed up.
---
Allen
Grand Forks

request a lake
03/01/2002
07:58:56 AM

PikeBadger, I fished on the southwest corner of the northern island on the farthest east pond. I took the road in from the west. The road is kinda rough, but with the cooler temps it's frozen and not muddy. There were a few houses still on the ice, and at least one tin floor of a house sticking vertical up from the ice. Don't know if the wind destroyed it first, or if it melted through in the recent warm spell. There was a fair amount of other debris on the ice from other houses also. Saw some yahoo drive up over the dike by the spillway. When are people ever going to learn that this is a no-no, stupid jerks.
---
PikeBadger
GFAFB

request a lake
02/27/2002
05:31:56 PM

Allen,
How is the road back to the Coulee these days? Did you walk over the dike or use the road that runs parallel to the ponds. Which pond did you fish? Are there still a bunch of fish houses out there?
---
Allen
Grand Forks

request a lake
02/27/2002
08:24:35 AM

Went to the English Coulee last night for an hour and a half. Fishing was a little slower for the perch than normal, must be the cold snap. Caught 9 or 10 perch. Had one that must have been 11 inches (honestly, he looked like a DL perch) get free when he tangled with the vexilar cable as I was hoisting him out. The rest were all tiny. Caught a 5 inch perch that had a large treble hook buried in his back. Guess someone thought they would use a little illegal bait for the pike (my recommendation? learn to tie your line better fella). He looked like he was only a few days away from having the thing rust away and no worse for the wear, so I released him with the hook still in his back.
---
PikeBadger
GFAFB

Larimore Dam
02/26/2002
04:23:18 PM

Have been out to Larimore three times in the past 10 days. Have done OK with the perch on small jig and minnow. I don't think one spot is any better than any other spot at Larimore. I think there are perch between 7 1/2 & 9 1/2 inches everywhere. Have not had any luck on tipups though and still can't find the bluegills out there.
---
Sarge
Hatton
michaelbares@hotmail.com
North Golden Lake
02/16/2002
07:30:02 AM

Fished North Golden yesterday. Trying for pike, but no luck. Caught 5 keeper perch. The ice has really gotten soft in the last week. I don't think I would drive out there after Sunday if it gets as warm as they are forecasting. A lot of houses have been moved off South Golden, a couple are in pieces after last week's little "breeze".
---
PikeBadger
GFAFB

Maple Lake
02/15/2002
03:50:10 PM

CATEYEPIKE - Where on Maple is Breezy Point? I've never been down the west side of the lake, only the county park and Lakeside RV Resort on the far northeast corner of the lake.
---
PikeBadger
GFAFB
cag.rm@yahoo.com
Fordville Dam
02/15/2002
03:43:12 PM

Am heading out to Fordville early tomorrow morning. Want to be on the ice no later than 7:15 .... Heard a tip this week about the whereabouts of Fordville's walleyes and wanted to see if I could find them. If any of you would also be interested in giving it a try, me. Would love to have the company of fellow fish hounds. Also, am gonna try for northerns as well with a hotdog on at least 1 tip up just to see if it's really true.
---
tim sirek
neche
tim.sirek@sendit.nodak.edu
Mt. Carmel Dam
02/13/2002
02:02:36 PM

Fished Sunday from about 10am until 3pm. Fish were biting when I got there and I had 15 keepers by noon, but only caught half a dozen smaller than 8" after that and released them.
---
cateyepike
Grand Forks
cateyepike@hotmail.com
Maple Lake
02/13/2002
06:56:18 AM

PikeBadger,
I am still very unfamiliar with Maple. I have only been there a couple of times. To get to where I was fishing you just drive strait through Mentor and past Breezy Point Resort. There is a spot where people have been driving on just off the road and through the ditch. Follow the trail to the left a short way and you will find many permanent shacks.
If you are looking to avoid people I suggest you go on a week day. There were about 100 shacks on Sunday when the weather was good.
My advise to you looking for fish is drill many wholes and explore the place. Post your results on this site. (I have every intention of take my boat out this summer and exploring for next winter.)
Let me know what happens
---
PikeBadger
GFAFB

Maple Lake
02/12/2002
05:34:35 PM

CATEYEPIKE - I've thought about going to Maple also. Where do you drive on? How thick is the ice? What part of the lake did you fish? Just how crowded was it out there?
---
PikeBadger
GFAFB

Larimore Dam
02/12/2002
05:22:48 PM

Didn't make it out to the English Coulee but went to Larimore on Saturday morning. We caught a few little perch. Had to setup in a north wind protected bay on the north end next to the hills in order to get our portable to stay up and stay in one place. Went back late Sunday afternoon without an auger and found some recently abandoned holes about 100 yards to the east. Had a bite off on a jig and minnow which I suspect was a small northern and then around 5:30 got a 22 inch northern on a smelt rigged tipup about 100 feet from shore. Had the smelt down about 12-15 feet. Does anyone know where the bluegills can be found in Larimore this time of year? I want to introduce my 4 year old to ice fishing and figure the gills would keep him interested.
Hey BIG L, I agree with you. I'm new to the area too and I carry those contour maps with me at all times!
---
cateyepike
Grand Forks
cateyepike@hotmail.com
Maple Lake
02/11/2002
01:17:35 PM

Made an evening treck to Maple to look for Crappies. After sifting through all of the fisherpeople we finally got set up and fishing.
The fishing actually wasn't bad. Ended the evening with 5 nice Crappies and got to tangle with a slough shark until he bit me off. You could tell when there were alot of people moving around in the area. The fish headed right to the bottom.
---
Big L
Grand Forks

comment
02/11/2002
09:19:35 AM

Just a note for anyone interested, if you go to the ND fish and game site you can download or print countour maps of most of the smaller lakes/dams in the state. Not living in this area long, i find them most helpful.
---
Big L
Grand Forks

North Golden Lake
02/11/2002
09:13:21 AM

Hit North Golden on Sunday again. Fished in about 10 to 12 feet of water from 12 to 6. Bite was excellent-especially right after sundown. Ended up with 18 perch eight inches or better, using crappie minnows. Also caught (and released) a 19 inch northern on 6lb test with no leader using a minnow. Scott was right, it ignored my smelt also which was about 10 feet away. Noticed alot of other fishermen headed closer to shore where the water couldn't be more than 5 feet deep. What's up with that? Am i missing something? All in all, it was an excellent day.
---
PikeBadger
GFAFB
cag.rm@yahoo.com
Fordville Dam
02/07/2002
08:02:47 PM

Anyone heard anything about how the Bluegills and Perch are hitting on Fordville and Larimore? Where's a good place on Fordville to set tipups for Northern and Walleye? Larimore totally baffles me. I have no idea on good areas there. Any ideas? Am heading to English Coulee on Saturday, will submit a report either way.
---
scott mcnamee
Grand Forks
scott@invoman.com
North Golden Lake
02/05/2002
08:26:55 PM

Big L:
The northern I hooked onto took the perch rig I had. The northern completely ignored the smelt I had , on a tip-up, not more than 30" away. (that's right 30 INCHES!) I had the tip-up inside my fish house, and the northern ignored it and went for the perch rig.
The water is SO CLEAR at Golden lake...I could see my tiny little jig on the bottom....swimming around with a fathead as a motor.....in 12 feet of water!
If you have an underwater camera, North Golden is the lake to see stuff!
By the way, the perch ignored my crappie minnows. Another observation: My minnows were in water that was heated by the car heater and VERY active. That may have helped.
---
Josh Thompson
Hillsboro

comment
02/05/2002
07:12:09 PM

hey scott, thanks alot for the info you gave me. A friend and I are planning to head up that way this weekend and your info will be a big help.
thanks again
---
Big L
Grand Forks

North Golden Lake
02/05/2002
07:07:26 PM

Fished south end of North Golden today, approx 12 to 14 feet of water, from about 1 to 6PM. Used tiny jigs with crappies and also some fatheads. Fatheads didn't work that well, but caught 5 "keeper" perch. Threw about a dozen smaller perch back. Was hoping to hook into that Northern but no such luck. Think i'll head back there this weekend with some smelt..
---
scott mcnamee
Grand Forks
scott@invoman.com
North Golden Lake
02/05/2002
03:53:54 PM

Josh,
The perch were 7 to 11 inches. Depth=12feet. Lure was TINY, actually a glow jig. BIG BIG minnows (fatheads). They came and went during the day. The hour before sundown was the best....couldn't keep a line down.
Fished on the south end of the lake....right in the middle of everyone....(who LEFT right before they started hitting!)
Golden is great at sundown!
---
Sarge
Hatton
michaelbares@hotmail.com
South golden Lake
02/05/2002
07:59:25 AM

Josh, the fishing derby on South Golden will be held on the 10th of Feb. Starts at 9 and ends at 3ish. $5 entry fee. I believe the prizes are: 1st place; ice auger, 2nd place; fishing rod, and 3rd place is $25(?) Contact Tom Williams (701) 543-3327 for more info.
---
Kris Moen
Gilby
moener25@hotmail.com
South golden Lake
02/05/2002
07:47:34 AM

The Golden Lake fishing tournament is on sunday, the 10th from 9-3. Hope this helps.
---
Josh Thompson
Hillsboro
arcticcatzl440@hotmail.com
North Golden Lake
02/04/2002
05:24:49 PM

hey scott just wondering what size of perch you were catching at north golden and where at on the lake u were catching them, depth, lure? any reply would be greatly appreciated.
---
Josh Thompson
Hillsboro
arcticcatzl440@hotmail.com
South golden Lake
02/04/2002
07:55:16 AM

hey im just wondering if anyone has heard anything about when the golden lake tournament is or if they are even having it. any info would be nice.
---
Dale H.
SE ND

Buffalo Lake-Sgt. County
02/02/2002
11:15:01 PM

I heard of some guys fishing on the eastside of Buffalo Lake and they have been catching good numbers of perch for the past week. Including Saturday.