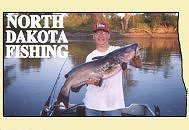 Red River Fishing Reports-Archive
Current North Dakota Fishing Reports
All Current Fishing Reports
The Archive of Fishing Reports
name: Captn T
city: Winnipeg
Area: Canada
Date: Monday January 20, 2003
Time: 09:04:43 AM

Red_River
This business of the nets on the river has me upset. How do we stop this
On the basis that the story in the Free Press is true, how can one person have five nets , some with no name, on the river for food
under whose jurisdiction does this follow and what can we do about this?
Perhaps we organize a net removal party this weekend and all the legitimate fisherman attend
---
name: sully
city: moorhead
Area: Fargo
: fishtrap66@hotmail.com
Date: Monday January 20, 2003
Time: 01:04:43 AM

Red_River
does anyone no if anyone icefishes around and if so what do you catch
---
name: captn t
city: Winnipeg
Area: Canada
Date: Sunday January 19, 2003
Time: 08:59:38 PM

Red_River
On the basis that the article in the Winnipeg Free Press is correct and one individual has five nets and some are un marked , it is preposterous to assume that one needs five nets to feed himself
what can we do to stop this?
Will the RCMP lay charges
or is it an issue for Manitoba politicions
My understanding is that the RCMP are responsible for all laws outside the city limits
can we organize all the fisherman on the river north of lockport to stop this situation
comments?
---
name: Backwater Eddy
city: Fargo
Area: Fargo
: backwtr1@msn.com
Date: Friday January 17, 2003
Time: 09:59:35 PM

Red_River
Due to the recent tragedy of the loss of a young man through the ice on a snowmobile here on the Red River. I am compelled to again caution people to use EXTREAM caution on rivers and lakes this season.
On rivers sledding is popular and often very safe if you fallow some rules.
1- Stay clear of bridges. Ice near bridges is often thin due to faster more focused flows and salt run off from the roadway. A rule of thumb is the river will run the easiest rout and therefore avoid those paths under bridges.
2- Stay far away from above and below any dams and/or riffles on rivers. The high amount of turbulence will NEVER allow safe ice to form in these areas. Thin ice may extend several hundred yards below a dam or above a dam. Know where these areas are ahead of time!
3- Never assume anything on ice. Just because you see other track on the ice does not mean the conditions NOW will hold you up. Assumptions will kill you!
4- When sledding or fishing keep in eyeshot of your companions. Know where everyone is, do a buddy system, your buddy may save your life. I would recommend every sled have a throw rope handy, as would I also for ice fisherman. Tie a large loop on each end big enough to slip around your body or wrap around an object quickly. Let others know where you go.
Be safe folks. Winter can be fun, yet it also has its potential dangers. No amount of safety is too much safety.
Thank you,
Ed "Backwater Eddy" Carlson
---
name: Cat Eye Outfitter
city: Manitoba
Area: Canada
: dkiazyk2000@yahoo.ca
Date: Tuesday December 24, 2002
Time: 08:05:05 PM

Red_River
Well the Red has been slow for the most part for me this hardwater season. I've had two good days for fourteen full day forays.... I've fished with some pretty patient folk to say the least.
Many have reported on causes for this hard water season's slower bite .... and some of the explanantions have been very plausible others very sad eg. "nets".....( I should also add that we need a political will!).... Nonetheless, I'm hoping the bigger picture is something cyclical in nature.
As an aside, I've had great days on Lake Manitoba for Perch and lake Dauphin for 3-5# 'eyes and Clear lake for good size whitefish and Pike.... but they're not the bodies of water you want to hear about.....
Well, I want to wish this fishing community a very Merry Christmas and a happy New Year.
Let's hope we see a few really good days yet this hardwater season!
------------------ Dan Kiazyk Cat Eye Outfitter http://www.geocities.com/dkiazyk2000 dkiazyk2000@mail.com
---
name: Backwater Eddy
city: Fargo/Horace
Area: Other area
: backwtr1@msn.com
Date: Monday December 16, 2002
Time: 02:50:22 PM

Red_River
From the reports I have received the bite on the lower Red has slowed recently. This could change fast, who knows for sure? Some issues over netting on the Lower Red may be a big part of this slow bite?
The Central Red has seen very little fishing pressure.The warm weather has the alrady spooky ice even more of a concern. I have stayed off the Central Red to be safe, use extreme caution.
What river ice fishing I have done recently has been on the slow flowing tributaries feeding into the Red. That has been mostly slow, very hit and miss.
Colder weather may bring the bite on, time will tell.
Be safe folks!
Have a safe and Happy Holiday Season!
><,sUMo,>
Ed Carlson
---
name: ice canuck
city: winnipeg
Area: Canada
Date: Wednesday December 11, 2002
Time: 05:07:29 PM

Red_River
How has the bite been on the red since freeze up. Wwe are planning to take the kids out for a few days of fishing. Was out in the brandon area fishing for trout and had great time, looking for same time on the red. Any places that are hot right now??
Thanks
---
name: Backwater Eddy
city: Fargo/Horace
Area: Comment
: backwtr1@msn.com
Date: Saturday December 07, 2002
Time: 11:27:47 AM

Red_River
Word is the bite up North may be heating up on the Red?
Any reports guys?
Thanks,
ED
---
name: Ed Carlson
city: Fargo/Horace
Area: Fargo
: backwtr1@msn.com
Date: Wednesday November 27, 2002
Time: 09:54:55 AM

Red_River
First and foremost I would like to highly recommend anglers <b>Do Not</b> wonder on the ice on the Red River just yet, it is not safe.
Any of the adjoining feeder rivers that have substantial flow would be included in the recommendation.
Fluctuating river levels produce cave ice and pockets on the shoreline and can be very serious hazards. Ice on these systems will be inconsistent and extremely dangerous at this time.
<b>I would also highly recommend discussing this hazard with children prior to the Thanksgiving Day holiday to avoid any potential disasters.</b>
Fishing is now in the gray zone between ice fishing and some residual open water opportunities.
Anglers may yet get a fair bite on the dams during the day for pike, or walleye in the evenings. A sucker Chub or larger fathead minnows rigged either on the bottom or on a jig may be the best-bet overall. Shallow running minnow baits that suspend, such as a Smithwick or a Husky Jerk may produce well on larger fish such as pike or if you lucky a big walleye, keep the cranks s-l-o-w.
The water clarity is near crystal clear so the low light bite would be best for the walleye action.
<b>I wish all have a happy and safe Thanksgiving Day Holiday.</b>
Ed Carlson Backwater Guiding
---
Backwater Eddy
Fargo/Horace
Other area
backwtr1@msn.com
Monday November 11, 2002
04:50:52 AM

<P>A soldier prepares for war and prays for peace.
<P>Let us never forget the sacrifices made by others so we can live free.
<P>Thank you to all those who once stood or now stand to serve our nation.
<P>Ed "Backwater Eddy" Carlson...><,sUMo,> <br>Backwater Guiding
---
Backwater Eddy
Fargo/Horace
Fargo
backwtr1@msn.com
Friday November 08, 2002
06:59:41 PM

Seen a VERY good bite tonight, several big piggys in different locaton, enough very nice fish to say it was a good bite in general.
I plan to hit it again early on Saterday morning and see if they are still on the chew. Same stuff as I recomended before, jigs and big cranks (Silver black or black & white Bombers, Salmo gold Stings were hot too). All the big girls came on cranks for me tonight.
Hope it lasts a few more days, snow on the way they say, Sunday night just may be white.
Ed Carlson
---
Backwater Eddy
Fargo/Horace
Fargo
backwtr1@msn.com
Monday November 04, 2002
04:30:23 AM

Ya...ice..It's started...can't say I'm overjoyed about it, just yet.
The regions' rivers are starting to close off from the shore outward, slowly but surely. Low flows have helped to allow the formation of ice and it's ability to hang on throughout the sunny days.
It will be a long time before any rivers will be even close to being safe for any foot traffic, so please, STAY OFF THE RIVER ICE! Testing river ice can be a death trap, so please stay clear. Please warn your kids about potential ice dangers early on, and often.
The areas with more turbulent waters and the shallower runs will remain open for some time yet. Some sections may remain open all winter, if we have a reasonable winter that is. So fishing from shore is still a very good option and may produce some of the biggest fish of the season.
Pike are on the prowl now and find feeding more successful in the gin clear waters of early winter. Walleye action may shift to nocturnal patterns, or possibly a mid-day bite on warming mud flats that are gathering heat in the shallows, both patterns may surface from time to time. Forage is always the key. Find food, find fish looking for food.
Like I said, not too thrilled about the ice but Eh, it is late fall and it will come no matter what. In a few weeks, like after Thanksgiving, my mood will change to early ice fever, it always does.
Please be safe folks. Do not make "I'm dying to go ice fishing" your last words!
---
Backwater Eddy
Fargo/Horace
Fargo
backwtr1@msn.com
Friday November 01, 2002
05:25:15 AM

Working plain Jigs in the 1/4 to 1/8 range or a floating jig on a spit shot tipped with a big fathead minnow have been about as good as anything for walleye recently on the central Red River.
Slow is often the key to getting a strike. Cranks have not been producing as well since the water temps have crashed so quickly this fall, some nights they do pay off on larger fish. The jigs and floating jig rigs have been the best bet.
Look for the fish to be hanging on sharp breaks or shelves that are off the current, away from the main channel flow. The deeper bends near the dams may hold some numbers of fish, look to the upstream side to be the best action at or just before dusk or at dawn.
Keep warm,
Ed Carlson
---
"Cat"illac manl
lockport,mb
Canada
redcats@mts.net
Sunday October 27, 2002
07:47:00 PM

Worked hard today for those elusive 'eyes of October, never broke any records, however we did manage to entice a few. We caught a total of three 'eyes and six saugers. The largest walleye was caught & released by my buddy Dale, AKA Eso. His fish was a twenty eight incher in the eight pound range. The other two weighed between 2 & 3 lbs. repectively. We caught the walleye along a dropoff in eighteen feet. The fish were painfully finicky, and more times than not they would simply bump the jig and then leave it. We found that it didn't pay to drift fish, instead we anchored on the dropoff and played the patient game. Jigs & salties (color didn't seem to matter today) was the bait of choice today. It's my opinion that dropping water temps have slowed the bite down over the past two days. This past Thursday the water temp. was 36 degrees. Today it was 32.5 and in places was actually making "ice" along the shoreline. Sharpen up those augers!!!!!!!
---
Backwater Eddy
Horace/Fargo
Fargo
backwtr1@msn.com
Wednesday October 23, 2002
05:08:39 AM

The bite is still on and off on most of the Red River. We have seen a few bigger fish in the last few days so maybe the Hunters Moon has something to do with that?
Jigs and minnows have been producing well. I found white or pink/glow green to be the best jig colors in 1/8 to 1/4. If you get a walleye to hit a crank, odds are good it will be a big one. Dark color minnow bait style cranks have been best, with a light color belly. I have seen a few walleye up to #13 this fall on cranks. Chubbs on bottom have produced some big girls too, if you wish to play the waiting game.
Even with the cooler weather we have a lot of angling days and nights left. So don't put them long rods away just yet, hang in there.
Ed Carlson
"Backwater Guiding"
---
Chris
Newton
Comment

Thursday October 17, 2002
07:03:56 PM

Just wanted to post my results from our trip to the Lockport area last weekend. Although it was nice to be back up there fishing instead of working it was to bad the greenbacks didn't cooperate with us. The few we did catch seemed to be interested in the 3/8 oz pink or green jigs. Nothing bit a crankbait while we were there. We didn't even see any nice fish caught the three days we were there. Even some gill nets that were pulled up had nothing to show. Made us wonder if the fish were there yet? Even though the trip didn't produce anything larger than 23 inches we all had a good time and look forward to our trip next fall. Good luck to you all who continue chasing walleyes but its time for me to switch gears and hit the woods for some big Iowa whitetails. Thanks for all the information on the site.
Chris
---
gonna getme a big on
St Clements(lockport
Canada

Thursday October 17, 2002
06:40:19 PM

Went out last weekend and caught a ton of saugers. 3 smaller greenbacks. A few people have been trolling raps with limited results(one guy caught a 30 incher) we have been using an assortment of jigs green,white, yellow with red eyes what seemed the best (last week) was a 3/8 oz jig (green)with a smaller snell hook tied to the line approx. 6-8 inches from the jig. We used salted minnows on both hooks(barbless)and seemed to get more bites from the top hook rather than the bottom jig. Will be going out again this weekend and I will give you my report then.
---
Backwater Eddy
Fargo/Horace
Fargo
backwtr1@msn.com
Wednesday October 16, 2002
06:13:30 AM

The central Red has cleared up nicely over the past week, with the exception of the newly fallen leaves. No new rain recently to produce run off has the Red a bit ahead of schedule for clearing this fall. This usually stimulates a good walleye bite, yet it has been very hit and miss the past week. Some very nice walleye have been caught on most of the dams in the past 3 weeks and I still expect better things to come for those who keep at it in the evening or early morning hours.
With the clearing water we have also seen more pike action on the Red and the tributaries associated with the Red. Most are average pike although there are a few sumo pike in the Red and it is a very good time to hook up with one. Even the rare and elusive muskie has been known to show up in the fall, we seen several last fall in the Wahpeton and Fargo regions. I tangled with a nice one last. I was rigged for walleye and the odds were stacked in her favor, one good look at her and ZIP………GONE.
The moon is filling again so maybe the next week or so will be the golden bite we are searching for, let's hope so.
Good fish'n to all!
Backwater Eddy "Backwater Guiding" ……………………….><sUMo>
---
WALLEYE SLAYER
WINNIPEG
Canada

Saturday October 12, 2002
07:42:35 PM

Fished the Red yesterday and had not bad results. Lots of sauger and 9 greenbacks between 3 of us. Nothing big landed. The ole boy had a big one on that straightened the hook and got away. Oh well try try again...
---
Chris
Newton
Canada

Wednesday October 09, 2002
06:44:48 PM

I was wondering if anyone could give me a report on the Red River Greenback fishing at Selkirk. Has the water temp dropped enough to get the fish in the river yet? Has anyone been doing anything trolling or has it been a jig fishing bite. We are coming up this weekend and would appreciate any information given. Thanks for any input. See you on the water.
Chris
---
Scott McNamee
Grand Forks
Comment
scott@invoman.com
Wednesday October 09, 2002
03:20:32 PM

Just a quick note about the water levels in and around the north landing in Grand Forks:
The water level is very low. It's the perfect time to get out and 'mark' some snags that are usually under the surface. And there is two reasons for doing this.
1. Safety. We've probably heard a horror story or two about someone losing the lower unit on their rig...now is a good time to identify those.
2. Catfish. Rather than spending hours upon hours looking for those hidden snags during high water-you can visually spot them right now.
I will be unavailable this weekend-but I may just 'pop in' this forum. I hear the greenbacks are doing well in Canada.
Scott
---
adam
winnipeg
Canada
ale@shaw.ca
Tuesday October 08, 2002
08:26:02 PM

lately i've been fishing at the floodway gates and its been exellent for saugers. i get my limit every time i go out, just using bright green jigs(1/4 oz.) a green rubber worm and a salted minnow. most people are using a quick retreval method but i'm sticking with my still fishing. one night i had my limit in 15 minutes, smallest was 13 inches and the largest was 16.
---
adam
winnipeg
Canada
ale@shaw.ca
Tuesday October 08, 2002
08:25:59 PM

lately i've been fishing at the floodway gates and its been exellent for saugers. i get my limit every time i go out, just using bright green jigs(1/4 oz.) a green rubber worm and a salted minnow. most people are using a quick retreval method but i'm sticking with my still fishing. one night i had my limit in 15 minutes, smallest was 13 inches and the largest was 16.
---
Bergi
Iowa
Canada
howdi24@hotmail.com
Sunday October 06, 2002
08:55:25 AM

I will be fishing the Red river or the Winnepeg next week for greenbacks. It would be great if someone could help me out with a report on either rivers. I was told the water temp was in the low 50's is this correct? I have very little knowledge on how to fish the Red and the Winnepeg rivers. Any help from the expert river rats up north would be greatly appreciated.
---
"Cat"illac man
Lockport
Canada
redcats@mts.net
Saturday October 05, 2002
08:43:52 AM

Scoot,
There's several ways that you can obtain weather info on the Lockport region. The quickest would probably be off my website.www.catsonthered.com On the home page of my site you can access the local forecast for this region. Look at the top left hand cornor of the home page. There you will see weather "forecast". Disregard the fact that forecast is spelled incorrectly.
Regards,
Stu.
---
LOVER
WINNIPEG
Canada

Saturday October 05, 2002
07:48:33 AM

Went fishing on the Red with WALLEYE SLAYER and the OLE BOY yesterday. It started off as a beautiful day and a good bite, then a cold front rolled in and seemed to shut things down. This didnt stop us from having a good time though. Between 4 of us lots of sauger and 9-10 greenbacks. Two were the big boys WALLEYE SLAYER mentioned earlier. Hopefully we can catch them again. WALLEYE SLAYER and the OLE BOY outfished my buddy and me but that will change during the hard water season. Thanks for a good day on the water WALLEYE SLAYER.
---
WALLEYE SLAYER
WINNIPEG
Canada

Friday October 04, 2002
05:37:02 PM

Fishing on the Red was pretty decent today. Numerous saugers caught as well as a few big eyes. Of note a 25 inch , and a 27 inch both beautiful green and fat. Both the big boys released.
---
Backwater Eddy
Fargo/Horace
Canada
backwtr1@msn.com
Friday October 04, 2002
04:19:21 AM

Chris we were just up there on the lower Red River and we could find no indication of the spill at all. As for the long-range effects on the fish I am not sure?
I think they got it shut down fast enough so it was diluted to the point that it will not be a big concern. If it were toxic we would have seen fish kills and I seen no dead fish anywhere.
Stu may have an update on what the Manitoba Fisheries & Natural Resources folks have to say on the spill and it's effects on the fish?
Remember, in general the big fish are not the best eaters anyway, that is a known fact. Keep smaller fish for the table (21" or less) and your consumption concerns are lessened, this is true anywhere not just on the Red River.
Ed Carlson Backwater Guiding
---
Chris
Newton
Comment

Thursday October 03, 2002
06:31:19 PM

What is the report on the water after the sewage spill. Are the fish ok to eat or are they advising against that. We are going to be in Selkirk Oct 12-15 after those greenbacks. Also was curious about the water temps on the river. Has it been dropping steadily? Any input would be greatly appreciated. Thanks for any input.
Chris
---
Scoot
Fargo
Canada

Thursday October 03, 2002
12:57:39 PM

Stu,
What's the wind supposed to do for the weekend up there? Is it North today? If it's supposed to stay from the North I'd imagine that'll really help things for the weekend, eh? Scoot
---
"Cat"illac man
Lockport
Canada
redcats@mts.net
Wednesday October 02, 2002
09:14:45 PM

Things are slowly but surely starting to take shape regarding the fall run on the Red. Went out late this afternoon, from about 5 til 6:30 pm. I jigged up a total of eleven sauger, a couple of small stone cats and "one" very impressive walleye. The walleye was an honest 9 plus. I caught around half six while jigging with a salty in about ten feet. There were also a number of other trophy 'eyes reported today. The largest around twelve lbs. Hopefully this is a sign of better things to come!
---
Brad
Grand Forks
Grand Forks

Tuesday October 01, 2002
07:02:55 AM

Went out with Scott M. last night to catch some late season cats. The action is slowing. One 13 lb cat and more bourbot than I care to count. It was still a good time anyway. Thanks for joining me Scott.
---
Dennis Flom
Harwood
Fargo
icatchbigcats@aol.com
Monday September 30, 2002
07:26:03 PM

The catfish are slowing on this part of the Red also. We are still catching a few, about 6 to 10 each evening with most being small (2-3lbs). We are getting a few big cats (15-20lbs) but not every night.
The water level down this way is extremely low and we are bumping into a few more things right now. Be careful if you are going to put your boat in the river below the North Dam in Fargo as there is not a whole lot of water and the river is littered with snags.
On the bright side, to some of you, the walleyes are starting to show up almost daily, biting cut sucker as I am trying to catch cats. They sure are pests, ha, ha.
Good Cattin!,
Dennis

Back to the Archive of Fishing Reports