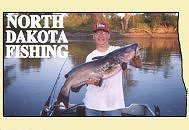 Red River Archive 13

Current North Dakota Fishing Reports
Archive:
Canuck
Lockport
Canada

Friday August 09, 2002
01:34:58 PM

Jason, Come On Down...........The tournment is next week end. My brother and I fished from 9 til 2 with an hour off for lunch and ended up with 22 in the boat. Fish just below the locks, all U need is 3 oz and frogs were all we used. We lost at least 10 with break offs and had several in the 20 to 24 lb range (using a Berkley digital scale). There were only 4 other boats out and there was LOTS of room.
---
Kent Hollands
Grand Forks
Grand Forks

Friday August 09, 2002
12:24:47 PM

Jason, I beleive the tourny in Lockport is next weekend. Cats Incredible is this weekend in Grand Forks. I would go since the bite has been so good. Good luck and us FROGS.
---
Jason
Brandon
Canada

Friday August 09, 2002
11:35:23 AM

I was planning on maiking out to Lockport this weekend, that was before I was made aware of the tourny. How many teams are there? Would it still be worth my while or is there to many boats on the water? Thanks
---
Canuck
Lockport
Canada

Friday August 09, 2002
06:26:54 AM

Cat Eye: Why would you drive all the way to Delta for frogs especially when you have spent 4 days and nites on the Red, all anybody has to ask and I have directed them. There are lots of frogs within a couple of miles of the locks. I have always found the cats do NOT like the big and I mean fist sized frogs as big. The smaller frogs are by far better. I was out on Mon and Wed Nite and asked several boats if they were Cat Eye, but nobody knew you. Don't be shy with all your articles I would love to pick your brain. What kind of boat do you operate on the Red?????
Jim.
---
Ed Carlson
Horace
Fargo
backwtr1@msn.com
Friday August 09, 2002
03:52:26 AM

The past few days have seen some of the the biggest cats of the season, so far, on the headwaters and central region of the Red River.
Today we caught easy limits of eater (17-22") sized channel cats and C&R 3 33-34" cats, the biggest C&R channel cat of the day went 37+", it was a real solid sumo piggy.
The big sumo cat was caught by Tyler Pemble of Scranton Iowa who also on a past trip was fortunate enough to catch a big cat that won the C&R division of the In-Fisherman's Master Angler program in 2002. I bet he and his Dad John will be entering again this season by the looks of the past two days catch?
Cut Goldeye continues to produce well as do frogs.
I am finding by paying close attention to details on river structure you will up your catch considerably. Transitional structure in mid river channels have been producing the largest cats overall.
Lets hope the storms passing throughout the region tonight don't mess up the bite or the river.
Good fish'n and God Bless.
Backwater Eddy.....><sUMo>
Backwater Guiding "Ed on the RED" (701)-281-2300
---
"Cat"illac man
lockport,mb
Canada
redcats@mts.net
Thursday August 08, 2002
07:21:20 PM

Greg from Fargo, I would suggest that you contact Dennis Flom. Dennis lives on the Red in the Fargo area and without a doubt knows plenty about finding and catching ol' whiskers. He offers a guide service in which he specializes in Channel Cats. There's no doubt in my mind that hiring Dennis for a day would be totally benefical for you and your son. You can e-mail Dennis at; icatchbigcats@aol.com Regards, Stu.
---
Greg
Moorhead
Fargo

Thursday August 08, 2002
02:48:13 PM

Is there anybody out there with some experience fishing for cats in the fargo area willing to impart a little wisdom? I've been out sporadically this summer with my son, having just become aware of the fishing on the river. We have caught some fish, but I really don't know much about where to look or what to use. I don't want anyone's honey-hole by any means, but if anyone has some pointers to offer I would greatly appreciate it. Also, any comments on getting effective bait cheaply?
Thank you.
---
Cat Eye Outfitter
Manitoba
Canada

Thursday August 08, 2002
12:48:12 PM

Have spent the last four days (and nights) cattin'. The bite is good up by the dam morning and night but during the day it seems to slow a bit. The channel in general, deeper holes (front and middle) and the back end of turns, especially if it has a deeper section of channel associated with it are doing well throughout the day. I've also noticed if you can find 'em on the flats (10-12 feet) they'll be aggressive. Goldeye are catchable but its a matter of hitting it right. As an example I fished everywhere for a couple of hours yesterday and in a matter of 15 minutes caught a limit (after two hours of searching) but that's fishing eh! I picked up some huge leopard frogs yesterday evening at Delta marsh (a bit far but in my opinion the "fist" sized frogs were worth it!) Get ut there while the going is good! Dan Cat Eye Outfitter htp://www.geocities.com/dkiazyk2000 dkiazyk2000@yahoo.ca
---
"Cat"illac man
Lockport
Canada
redcats@mts.net
Thursday August 08, 2002
08:52:03 AM

For those that are interested, here's the most up to date report regarding catn' on the Red near Lockport. Right now the action is fantastic. The area directly below the dam is producing catfish after catfish. There's plenty of flow coming thru the structure and this really attracts loads of aggressive fish. Other stretches down river are also producing excellent numbers of quality fish. Best baits at present are, frogs, goldeye and the old standbye shrimp is also producing. When fishing down river, look for deeper portions that the river offers. Daytime, nighttime right now it makes no difference, the bite is hot,hot,hot............ Goodluck to all competitor's in this weekends Cats Incredible tourney. Regards, Stu.
---
"Cat"illac man
lockport,mb
Canada
redcats@mts.net
Thursday August 08, 2002
04:10:28 AM

scoot, My golf game is nonexistent this year. activity here on the red is taking all of spare time. We're enjoying another fantastic year for big cats here in Lockport, the largest thus far was 37lb.110z. monster caught back in late June. Our tournament is on the 17th & 18th, one week after Cats Incredible. The fact that the Red is fishing so well, I'll predict that it will a 21.5 lb. average to take first place this year. Sorry that you couldn't make it up this year, see ya next one. Stu.
---
scott mcnamee
Grand Forks
Grand Forks
scott@invoman.com
Thursday August 08, 2002
03:17:12 AM

Team #4 and going North in a big 'ol 73 White boat.
Good luck everyone.
If any of you get any good pictures....send them to me.
---
Chad LaFave
Grand Forks
Grand Forks
cvikes80@gra.midco.net
Wednesday August 07, 2002
08:36:22 PM

Here, here.... Team #110 going south. Just got done doing my frog hunting for the weekend. Good luck this weekend everyone!
---
Jason
Brandon
Canada

Wednesday August 07, 2002
07:47:44 PM

So the tourny is this weekend (10th and 11th)? I was hoping to get out, I guess the River will be busy?
---
Brad Durick
Grand Forks
Grand Forks

Wednesday August 07, 2002
06:45:58 AM

Team #133 heading north. Good Luck!!!
---
Kent Hollands
Grand Forks
Grand Forks

Wednesday August 07, 2002
06:11:11 AM

Cats Incredible role call. I'll be fishing with my son this weekend on the north end team # 82. Good luck to all invoman users. lets hear your team # and where your at North or South.
---
Scoot
Fargo
Fargo

Tuesday August 06, 2002
07:36:26 AM

Stu,
How's the golf game? I remember last year you telling me you'd been bitten by the golf bug pretty hard. I didn't make it up with the crew this year due to some health problems my wife had, but next year I'll be up with my rods and clubs. Maybe we can get on a course somewhere, eh? Scoot
---
Canuck
Lockport
Canada

Tuesday August 06, 2002
05:20:53 AM

Yes, I do fill in and guide for Cats on the Red but probably fish myself twice as much as I live just east of Lockport.
---
Max H
Winnipeg
Canada

Monday August 05, 2002
07:50:42 PM

Canuck are you a guide working for Stu Mckay? Just curious.
---
Canuck
Lockport
Canada

Monday August 05, 2002
06:53:52 AM

I think Stu from Cats on the Red said it the best, the patterns change. I have seen then turn off one bait part way through the day. As Stu mentioned just ASK and I personally have never held anything back from anybody, there is lots of space and lots of fish for everybody. I have heard Stu tell a perfectly total stranger how and where to fish even if they aren't staying at his place. So Jason give a shout. About buying frogs, I heard the place at Skinners on Hwy 44 by the bridge sold frogs one time but I wouldn't count on it. I am sure there is some place close to you where you can get your butterfly net out and catch them. If you aren't coming fishing for a couple of weeks etc just freeze them because we use dead frogs anyways.
Kent: I would have like to talked to you more myself. Real glad you got into fish. It was real nice to see you taking kids fishing as well. Take care and let me know before you come up again.
Jim.
---
Catsonthered
Lockport
Canada
redcats@mts.net
Monday August 05, 2002
06:39:48 AM

Jason, Catfishing here on the Red has been incredible. Unfortunately not everyone can share that one with me. The floodway where you fished a couple of weeks ago was very productive earlier in the season. However due to the falling waters on the river, including the floodway, the patterns on how to locate & catch cats has changed. This is a never ending saga, no different than fishing for any other species. If you would like more information on how to pattern cats during high water conditions, stop in and visit us at Cats On The Red in Lockport. Regards, Stu
---
Kent Hollands
Grand Forks
Grand Forks

Monday August 05, 2002
06:12:57 AM

Canuck, It was nice meeting you wish we could have talked a little more or meet up on shore to talk a little more about fishing the river. I couldn't tell you which night was better Fri. or Sat. If you throw back or smallest fish about a 4 to 5 pounder then our boat caught between 35 and 45 fish total fore both nights, with avg. weight about 20 to 21 pounds the biggest was 25 1/2lbs. Fri the action got going very fast after getting all the lines in, we sat back only to have two reels start clicking. my son grabbed one and I was on the other. We ended up catching both fish. I forgot to take a picture of the double. We weighed both fish and they most have been twins both were 21 1/2 lbs and the same length. Had a good time but am a little tired today. Sure hope I can catch nice fish like that this coming weekend.
---
Jason
Brandon
Canada

Monday August 05, 2002
12:59:11 AM

Two weekends ago I was up in Lockport, Im was not comfortable with the Red's current at the time. We anchored just inside the spillway, The river was quite high and we caught 4 cats and a few burbot. I was a little dissapointed. Have the Cats turned on that much in the last couple weeks? Has the water level dropped that much? I would be up next weekend if I knew the fishing was better. I traditionally use Jumbo Shrimp, from what Ive read lately, I guess I should switch? If Goldeye or frogs are the the bait of choice now, is there a bait shop in the Selkirk/Lockport area that sell them? Thanks Jason
---
Cat Eye Outfitter
Manitoba
Canada
dkiazyk2000@yahoo.ca
Sunday August 04, 2002
07:14:27 PM

I'm just going out to night fish, but before leaving I thought I'd add to Jim's comments about boating safety at night. Have a look at the following site for more information about operating a power vessel at night. This is important stuff if you're going after ol' whiskers on the Red of the North by the moonlight.
---
Canuck
Lockport
Canada

Sunday August 04, 2002
08:53:49 AM

ps: When anchored it is the LAW that you have a WHITE light on. You do NOT require total nagivation lights when anchored, but PLEASE guys put out a white light.
---
Cat Eye Outfitter
Manitoba
Canada
dkiazyk2000@yahoo.ca
Sunday August 04, 2002
06:19:39 AM

The night shift for cats is really hot right now. At this time of year the cats really get fired for the night bite. I'm at about 50/50 goldeye-frogs right now. Traditional spots back towards Selkirk are starting to kick out some really good fish (not that they don't always but they were tougher to fish a while ago). Pick your spots to fish before sun down and run the milk route once things get dark. Keep your boat neat and know where stuff is.... especially saftey equipment. Use of regular length leads between hook and swivel seem to be ok now that the river's current is down to near normal. I would suggest that people keep their navigation lights on at night (that's the law) or at least put them on when they hear a boat moving.
Hey guys don't forget the Cats on the Red Tournament. For more information you can have a look at the Fishing Manitoba Website -- Dan Sernyk has left me a whole bunch of information about the tournament.
Tight lines, Dan aka. Cat Eye Outfitter
---
Canuck
Lockport
Canada

Saturday August 03, 2002
04:17:45 AM

Cateye: I am on the Red about 4/5 times per week and have yet to locate you. What kind of boat are you floating around in. I have asked Stu, at Cats on the Red to point you out and he too has no idea who U are. Don't be a stranger. I drive a 18 Lund (Alaskan) with a 60 Mercury or in Stu's Catollic.