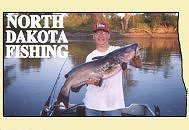 North Dakota Hunting 9
Name: Dave
City: Minot
Remote Name: 216.221.97.238
Date: Monday June 14, 2004
Time: 12:24:46 AM

Hunting_Talk
Fritz, we've seen some bold statements made by the current administration. I believe they are grossly underestimating the ND hunters. The statements was made that the complaining voices in ND regarding leased commercialized hunting is a small voice of a few. Interesting???
Satrom's campaign police as stated on his web site is provided below and worth reading:
[Hunting and Natural Resource Management – Let the Professionals Do the Job]
Our State needs a Governor who will appoint a professionally prepared and experienced natural resources administrator and empower and trust this leadership with responsibility for the management of wildlife resources in North Dakota, relying on professionals to re-establish the State's stature as a conservation-minded, hospitable place for resident and non-resident hunters. Effective, creative leadership and management will protect and enhance our wildlife resources, rebuild relationships with private landowners and communities highly dependent on recreational clientele, increase habitats available for public hunting, enhance private landowner participation, [***deter or regulate the large-scale leasing of land by guides and outfitters***], improve the management of the public lands, meet the needs of North Dakota's taxpaying, resident hunter population and be a tool that demonstrates the open and friendly nature of our state and its citizens. In a Satrom administration, if there is going to be land leased for hunting it should be leased for public use by the State Game and Fish Department, rather than by out of state hunters.
---
Name: fritz
City: devils
Remote Name: 24.117.140.104
Date: Friday June 11, 2004
Time: 06:22:59 PM

Hunting_Talk
Dave, I will quit hunting if that is what happens. WHy?? I've seen the best of the best. Why settle for second best??
And yes, the NR policies against the people of ND are unfair. But do you hear us complaining, NO. Why is that?? It must be a totally different world here in ND.
---
Name: Dave
City: Minot
Remote Name: 216.221.97.191
Date: Wednesday June 09, 2004
Time: 11:30:20 PM

Hunting_Talk
Corey, to your previous post. I hear you regarding Lake Oahe. The battle for Sakakawea has been a long one. The Corp. has regulatory control of these water ways. Thus the State gains little ground when butting heads with a US Government Agency at this level. Regardless of the impact that allowing more water out these dams has, downstream dollars win!
Fritz, democracy is a beautiful thing. There are some really good web sites out there that give ND a birds eye view, if you will, of how our representatives are representing us. It's disturbing! One can "google" for North Dakota Outdoors to find them.
My understanding thus far is that 10,000 harvestable acres have been destroyed due to the Devils Lake Flooding issue since March of 2004. Nobody does rotation anymore or traditional grain products, but for sake of being a numbers guy, lets say that that there's an 80% rotation of Wheat: 8000 acres, 40 Bushells/Acre, at $3.85/Bushell. Farming revenue lost = $1.2 Million. (Perfect world here, barring damage insurance, yata yata yata).
Both issues have a huge impact on hunting and fishing in ND. I would like to see the commercialized businesses financial statements to see how much of their revenue is contributed to protecting our water ways and damage control as in Devils Lake.
Should commercialization take over, I guess we stay in ND and hunt elsewhere. Then come back home and complain how unfair the NR policies are to us.
---
Name: fritz
City: devils
Remote Name: 24.117.140.104
Date: Wednesday June 09, 2004
Time: 10:39:20 PM

Hunting_Talk
Corey, I too believe a lot of G/O are going belly up once mother nature turns. Just goes to show, hunting is a 2-3 month sport. Not much of a business model if ya ask me.
Never give up on devils. Fishing is what keeps me alive here. Hunting is what you're imagining. Lotsa posted signs. The beauty of devils is that you can go all day without seeing other fisherpeople, if ya know the right spots.
Would ya like a free guided trip sometime?? Seriously.
---
Name: Corey
City: Bis
Remote Name: 216.235.171.34
Date: Wednesday June 09, 2004
Time: 10:59:38 AM

Hunting_Talk
I agree Fritz. I don't like the way things are headed and I think the average sportsman of ND needs to speak up and do something before hunting is entirely commercialized in this state. Personally I have pretty much gave up hunting and now concentrate of fishing. I won't comment about Devils Lake, it's a lost cause. Lake Sakakawea is quickly become a comercialized nation wide destination as well. Thank God I still have the missouri river, with it's logs and sandbars.
The funny thing is, that these people who are commercializing the hunting game are depending on a resource that can literally be gone in a season..especially the upland game. If we have a drastic winter like 97 again...goodbye to the birds. What happens when we go into a drought and the little potholes are disapear??....again. Ducks will fly right by. I believe that alot of people are really setting themselves up to get burnt..kind of jumping on the bandwagon without thinking for the longterm.
---
Name: fritz
City: devils country
Remote Name: 24.117.140.104
Date: Tuesday June 08, 2004
Time: 12:12:21 AM

Hunting_Talk
Dave, the perch fishing seems to be the best during the winter months. Although somebody always seems to pound them during the rest of the year.
As for "US" ND boys, we need to stick together! The upcoming gov election should be interesting. Hunting seems to be one of the major issues this season. ND residents will speak. All "voices" will be heard, not only the rich!! Ya gotta love a democracy.
Corey and Dave, continue to perserve the ND heritage we all love and enjoy. Once hunting becomes completely commercialized in ND, why live here??
---
Name: Corey
City: Bismarck
Remote Name: 216.235.171.34
Date: Monday June 07, 2004
Time: 04:38:56 PM

Hunting_Talk
Unless things get really bad, I am sticking around. You can't put a price on happiness and piece of mind. My idea of a traffic jam, is having to wait at a stoplight for more than 5 minutes. I don't think that I could handle a bumper two hour commute!! I try to do all I can to protect and advocate the proper use of our resources in this state. I encourage all of you to support organizations that are beneficial to the quality of the outdoor experience not only in ND but elsewhere. We can't let greed and money ruin something that should be for the common good of the people. The sad fact of the matter is that money talks though! I am stubborn and don't plan to leave this town or state anytime soon! If any of you have time please visit this URL on a website that I am affiliated with. Voices for Lake Oahe really needs help right now, with lake Sakakawea recieving the majority of the attention right now, our lake to the South is really hurting.
<snipped>
<reason: URL's need to be pre-approved.>
---
Name: Dave
City: Minot
Remote Name: 216.221.97.191
Date: Saturday June 05, 2004
Time: 04:20:00 PM

Hunting_Talk
Fritz, thanks for being a defender.
I have to share a story related to a Game Farm in are area. You can purchase an elk license from $400 up to $20,000 depending on what size bull you want.
Yes, this is a fairly nice size farm acerage wize, but the elk are all confinded within a fenced area. They roam within the farms hills and trees.
So these 2 guys from New Your pay $20,000 apiece for the top of the line bull tags. They start walking through the hills like their actually accomplishing a hunt, and then sure enough, psst.. psst.. shhh.. "They're right over this hill!"
One of the guys shot a huge home grown bull. Come time to leave, he left the meat and hide behind, with the instructions to ship him the rack. The story relayed from the Game Farm was that this guy had a bet with a buddy in New York as to who could get the biggest bull.
The pheasant game farms oppertate in similiar ways. Hand someone some cash and they will turn your birds loose for you to shoot. You can even chase them around if you want to.
These are the types of things that upper class N/R revenue supports and encourages. Most of us will never have the oppertunity to put elk meat in the freezer, yet I could probably purchase the meat this guy from NY left behind for a spendy price. The majority of locals have not and refuse to pay these commercialized games.
Interesting though isn't it Fritz, how we never see any posts here from other states on how their policies effect me as a N/R?
Fritz, anything happening with the perch at DL?
---
Name: fritz
City: Devils
Remote Name: 24.117.140.104
Date: Friday June 04, 2004
Time: 08:56:57 PM

Hunting_Talk
Well said! As I'm sure ya'll know, DL has been impacted heavily by hunting/fishing commercialization. It has been a hard battle and still wages on.
I just get sick and tired of listening to NR who think ND is their playground. Sure all NR love to hunt here when conditions are good, but where will our saviors be when the next DROUGHT shows up??
Then comes the issues of restrictions and license fees. ND is just following the rest of the country. Every state in the nation has preferential treatment for residents. WHy not ND too??
It will truley be a sad day when every animal with a heartbeat has a price tag around its' neck. That being said, I have never "paid to hunt" once. Freelancers are welcome in my book regardless of res or NR status. It is the couple of people who think they have to lease land or hire G/O, who I so hate. Why hunt on a game preserve in ND, when I'm sure there are plenty closer to "home".
Just goes to show that people like Tom from Michigan, need to open their eyes. Things are different here, as I'm sure they are different in Michigan too. We (ND) have survived this long. I'm sure if you decide to take your hunting $$$ elsewhere, we'll still be around.
And I got lost when Tom was talking bout tags, res and NR. What tags?? Deer tags??
---
Name: Dave
City: Minot
Remote Name: 216.221.96.219
Date: Friday June 04, 2004
Time: 01:56:35 PM

Hunting_Talk
To Corey in Bismarck (Listen up Cody in Minot):
What you have to say or post does matter! You're the future voices of ND. Don't give up on me now!
Never let the value of the dollar dictate who you are or what you do. Corey, I commend the career sacrifice that you made to be in ND!
I hear what you say about the potential that your career choice has for income. I have roughly 16 years invested in the IT industry of ND. I love ND, the quality of life, the freedom, and the ability to fade away into the openness of the country. Those values can not be bought at any price.
I spent 2 years working in the Bismarck area. Bismarck has some beautiful hunting/fishing areas. (Some of the best bowhunting I've ever experienced.)
The commercialization has definitely played a role in the declined hunting quality for the ND hunter. (There's a lot of other factors also). But that's what part of this war is about.
Area's that I have hunted all my life have also fallen prey to out of state buyers. These areas are now restricted by the out of state "No Trespassing or Hunting" signs. So I have very little time for the N/R who complains about any Restrictions that ND impliments to the N/R!
Another part of this war pertains to Lake Sakakawea/Missouri where you escape to regenerate your soul from politics and greed. We can't even do that anymore because the politics of N/R dollars (Downstream State of Missouri) dictating the water level of Lake Sakakawea.
Devils Lake is another example. ND has been trying to resolve the Lake Level there for some time now. Canada and Minnesota are blocking our efforts.
Corey, I would encourage you to stand behind what you believe in, for this state. Don't sell yourself out to another state! We need the generation behind us to join us in this. We can make a difference, we just need to stay involved. I refuse to lay down my guns to the commercial greed and will never bow a knee to residents or N/R alike who show disrespect for this State.
The voice behind commercial hunting is money, but if we stay abreast of the issues and unit, the bottom line for our state officials is quantity of votes!
Lastly, I would challenge you to speak to those who have sold out your freindship to "fee" base hunting and inform them of what impact this has on our state and not just their pocket book. Reason with them about these issues.
Great to hear from you!
---
Name: Corey
City: Bismarck
Remote Name: 216.235.171.34
Date: Friday June 04, 2004
Time: 10:03:17 AM

Hunting_Talk
Way to go Dave. I agree with you on the vast Majority of your post. I usually shy away from posting, but I had to chime in here. I am a 25 year old college grad born and raised in ND. I work in the computer/IT industry and I made the decision to live in ND, for the hunting and fishing despite opportunity to make 3 times more money in Minnesota. Well, with all the garbage surrounding hunting, between out of staters, and commercialazation I haven't touched a gun in two years. Friends that used to let me hunt, are now fee hunting or have leased there land or sold out to guides or out of staters. Granted there are still places that I can hunt, but the fact of the matter is the quality of the experience for the average hunter is steadily declining. It's sad.
Thank God I can still get away from people and the greed of money and politics on Lake Sakakawea and the Missouri River. As soon as those resources are sold to the highest bidder or overcrowded, I will be an out of stater as well.
---
Name: Dave
City: Minot
Remote Name: 216.221.97.191
Date: Friday June 04, 2004
Time: 12:15:38 AM

Hunting_Talk
Fritz, a couple things and then I'd like to address Tom from Michigan. Have you seen the revenue generated by N/R license? In 2003 there were 47,600 General Hunting Licenses issued to N/R & 63,800 issued to residents! 38,000 N/R Fishing License were issued & 76,500 Resident. You said it well though, ND doesn't live or die by N/R revenue.
The question that you ask has a simple answer. It isn't the average N/R [whom I have respect for] that has that view. Why? Because the average N/R income just simply doesn't support running all over on hunting trips! And that applies to us N Dakotan's as well. Daddy big bucks are the ones who think they are saving ND, because they have money and want it to have more value and power than we give it.
To Tom in Michigan:
I'm not sure exactly what your insinuating regarding the Pitman/Robertson Act. I would be more concerned where the funds are going if the game numbers in ND were different. There's a well established game habitat in ND and I believe that Game Management has done a very nice job. We have an abundance of game across the License Ticket spectrum. If the game wasn't abundant, we wouldn't have the complaints would we.
I would love to be able to hunt all over the country. Idaho, Colorado, Wyoming, Montana, but this just isn't a reality for the average sportsman's income. So the average sportsman is confined to their own borders. Obviously since you're the owner of multiple residences and can travel all over the country hunting, you're not the average sportsman. May I recommend a cabin in another state somewhere where you would be happier?
Respectfully, if you own multiple residence and are able to hunt all over the country, then certainly the ND N/R charges shouldn't be an issue. Aside from making a house payment and paying property taxes in ND, in what state do you spend the majority of your money? How many months of the year do you support the small ND community businesses where you own property? I doubt that your time spent in that community has an overwhelming impact. (Unless of course you spend the winter months here in sunny ND.)
Every state has laws that apply to their state regarding resident and non residents respectfully. Are you impyling that if I owned property in Michigan, that the state of Michigan would honor resident policies towards my N/R stature? You're statement of being treated as a second class citizen in ND makes no sense.
You asked the question, WHY should you continue to make house payments and pay taxes and not walk away from your ownership? We would need you to clarify a couple things. First, when you say that you're a land owner, what does that mean? Does that mean that you own house property or does that mean that you own a number of acres along with the house for hunting purposes? Did you purchase your property for hunting purposes?
You mention giving your property to the already struggling economy of ND. The N/R may have some impact on the economy of these small communities, but you can't give the N/R credit for it. I doubt the N/R says, I won't bring any food, shells, or dog food this hunting trip. I'll just purchase all these things that I need at the local community stores because I want to help those communities out. Oh, but the gas stations and the hotels! Whatever. The small community that I grew up in suffers because of the failure in the farm economy and the shutdown of oil production, but has never been impacted one way or the other by the N/R sportsman!
I'm not sure what your point is with walking away from your property and burdening ND with the financial responsibility. It's attitudes and practices like this that would make you a second class citizen!
As for your complaint about the 1st week of season, those restrictions apply to land owned or leased by the NDG&F, which includes PLOTS. The remainder of the state is not under restriction. Your accustomed to traveling all over the country hunting. Why would this restriction stop your ability to hunt?
Your statement is correct. Less N/R sportsmen does mean less money for the state. However, here's some numbers generated by the resident purchase of 2003 licenses.
The 2003 revenue generated by Resident Deer License was $2.1 million (N/R $317,000). Resident Sportsman License around $950,000. The Resident General Hunting License alone was around $830,000. An additional $250,000 spent on Resident Deer Bow Licenses.
The overall financial statement indicates a revenue of $20.9 million with an expenditure of $20.8 million.
What you forgot to calculate into your economy formula is that the ND sportsman would pay higher resident license fees to offset the revenue lost by the N/R that has an attitude like yours.
There needs to be more clarification on your statement about the N/R taking the flack due to residents who were actually doing the trespassing? I'm really confused about that comment. You say that Land Owners wouldn't check ND tags, and then the N/R would get the flack for residents who trespassed? I don't get that, but even us dumb Norwegians can reason that the N/R has more respect for the No Tresspassing laws than the locals because the consequences are just to high to jeopardize doing so. I think you were grasping for straws on that one.
---
Name: fritz
City: devils lake
Remote Name: 24.117.140.104
Date: Tuesday June 01, 2004
Time: 01:25:00 AM

Hunting_Talk
Here we go again. Why is it that every NR seems to think he/she is saving ND. If you don't like the rules and feel the need to cry about it, stay in Michigan. Nobody feels sorry for you here. Be glad you even get the opportunity to hunt.
---
Name: Tom
City: Michigan
Remote Name: 141.129.1.98
Date: Sunday May 30, 2004
Time: 11:30:07 PM

Hunting_Talk
I know this is not going to be the most popular stance but here goes, I have been hunting ND for many years as well as hunted all over the country and have experienced many different situations but none of them as different as ND. As a ND land owner and yes a N/R what I have seen is totally different than what is reported. At the level of involvment that I see the problem was not N/R in our hunting area it was urban vs rural now I am not so blind as to think all N/R's are prefect sportsman, and am sure everyone does'nt think all resident hunters are prefect sportsman. The problems that I have experienced were that while N/R's knew they were obviously marked (due to out of state tags) some land owners would not check in state tags this lead to many out of town hunters with ND tags tresspassing and the N/R taking the flack for it. Now it may be different all over the state but itn the small community where I hunt the town depends on the influx of NR revenew. So let's take a look my license price went from $105 for 14 days plus small game for the season to $85 for 14 days and if I want to hunt small game another 85 for 2 five day periods as well as not being able to hunt in the area of MY property and not being able to hunt the 1st week of the season. So tell me WHY am I continuing to PAY house payments and PAY taxes and Pay twice as much AND be restricted as a second class citzen. Why shouldn't I walk away from my house and give it to the already struggling local economy and burden ND with the finacial responsibilities. And I have read all the reports and numbers about the state not losing money this is simply not true ND own numbers show less N/R's with translates into LESS MONEY FOR THE STATE and don't forget you econ class home work. Maybe we as N/R's should start to question where the money from the Pitman/Robertson act is really going or maybe you as RESIDENT hunters should question it for youeselves.
---
Name: Cody
City: Minot
Remote Name: 206.129.0.152
Date: Monday May 24, 2004
Time: 04:57:00 PM

Hunting_Talk
Well Dave, I had a hunters Education teacher named dave.
---
Name: Brett Bierman
City: Platteville
: dreessens@ mhct.net
Remote Name: 216.180.201.61
Date: Thursday May 06, 2004
Time: 09:05:36 PM

Hunting_Talk
Hi all, I'v been in North Dakota hunting prerrie dogs and mule deer hunting. I'll be hunting in 3 years.
---
Name: Alby
City: Parshall
Remote Name: 165.234.99.165
Date: Friday April 23, 2004
Time: 03:03:21 PM

Hunting_Talk
Have to tell you all about a terrific time I had last night! I have drawn turkey tags before, but this year is one I'll never forget. Saturday the 17th I tried a spot I wasn't familiar with. I drew my tag for unit 27 McKinzie county. For the sake of keeping this place to myself, since good public hunting areas are becoming short in supply Ill say it was a place right out a hunters paradise novel. Anyway, on the 17th I left Parshall about 9:00am and was worried I had missed a good morning hunt for a sleep in. But I was seeing Turkeys with an hour and the first 3 I saw, I put the sneak on, and much to my own blame I choked. (bought a box of 3inch mag 6 shot, the box said turkey loads, but me being a much smarter hunter has learned otherwise)Second group of turks was the same thing, I pulled a beautiful sneak, got within 40 yards and the SAME RESULTS! 3 shots, a ruffle of the feathers, and GONE. Very ticked off, I proceded to go home because if any of you are formiliar with that day april 17th, it snowed and rained in my county, so I was soaked. Reliving the hunt all the way home I remember my fathers words about turks, double Odd buck! I had 1 shell and never even put it in my gun. I probably would have scored. Last night a friend of mine and I (one that drew for the same unit) took off from work after track practice and I said I wanted to go to the same area. Within 45minutes we were on the sneak on some premo land. A beautiful draw with a stubble field bordering it, and we spotted the turks running in and out to feed and present. Well, they were located in a low spot and on the other side of a round shaped butte, sort of. I ask my partner which side he wanted and he said he wanted the side with the wind, we had an incredibly easy walk to the hill and then the sneak was on, I told him whoever has a good shot take it, he agreed. I crawled for about 20 yards and lifted slowly, I saw 2 hens in the trees resting and 1 bird out in the open presenting. Well, 00buck as my first shot and 3inch BB for my second and 3rd I pulled up and sqeezed off. Tommy was hit well, but headed for the trees when he got another load, and he was still looking to get away when he recieve anther load. I couldn't believe how tough these creatures are! After the 3rd round he laid down about 10 yards into the draw and I came on him and finished him off. I really feel I worked hard for this Tom. 3 sneaks and approximately 400 yards of crawling finally yielded me my game. Im going to try and put my pictures on this site, I hope all the 2004 hunters have the same feeling I had last night, one of success! good luck and what a rush. Oh, the beard was 8 inches and he was around 19lbs
---
Name: Scott
City: Madison
: scott@dewerd.net
Remote Name: 216.170.242.65
Date: Monday April 19, 2004
Time: 10:00:30 PM

Hunting_Talk
A friend and I are planning a ND prairie dog hunt around Memorial Day. We were thinking of the Bismark area or even southwest of there a bit. Does anyone know of a good place to go? (Preferably free.)
---
Name: Fishen freek
City: the vall
Remote Name: 24.117.140.104
Date: Monday April 19, 2004
Time: 09:47:02 PM

Hunting_Talk
Some people are having problem with access. Sounds like every kind of hunting has access issues anymore. Head west for the best.
---
Name: Mike
City: Fargo
: mlove79@cableone.net
Remote Name: 64.21.236.193
Date: Monday April 19, 2004
Time: 04:26:30 PM

Hunting_Talk
Hi all,
Me and some friends from work are planing a prairie dog trip in June and are looking for some dog towns in the area south of Mandan. We are all residents and avid sportsman. We have a few places to hunt but are looking for more just incase our spots are all shot up. Private land would be best but we are open to anything anyone is willing to offer.
Thanks for your time,
Mike
---
Name: Dave
City: Minot
Remote Name: 216.221.96.219
Date: Thursday April 15, 2004
Time: 11:00:47 PM

Hunting_Talk
Cody:
I haven't taught any Hunters Education classes, why do you ask?