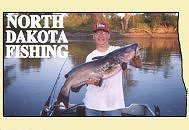 North Dakota Hunting 8
Name: fisky
City: bismarck
Remote Name: 24.117.140.104
Date: Thursday April 15, 2004
Time: 12:56:44 PM

Hunting_Talk
ND doesn't have too many prarie dogs anymore. Ranchers have done away with most. I know of a couple spots, but giving the directions would be impossible. The only places you are going to find them is way off the beatin trail. Some farmers will let you hunt if you can find them.
---
Name: Cody
City: Minot
Remote Name: 165.234.100.52
Date: Thursday April 15, 2004
Time: 09:39:49 AM

Hunting_Talk
Dave, Minot North Dakota Did you by any chance teach Cody Massine and Rhonda Massine for Hunters Education at NDSU?
---
Name: Dave
City: Minot
Remote Name: 216.221.96.219
Date: Thursday April 15, 2004
Time: 12:20:19 AM

Hunting_Talk
Mike:
There are a number things that you may need to be aware of. As a Non-Resident, you would be required to purchase a General Small Game License and a Non-Resident Furbear License. The prices would be $25 and $85 respectfully.
An Outfitter for prairie dogs in North Dakota is really unnecessary. You may want to contact the ND Game & Fish to obtain a good topographic map to familiarize yourself with ND terrain. The further west that you travel, the better your chances are of bagging your limit . Area's with higher acreage of prairie should be your focus. Pretty much just get off the main highway's and find any local farmstead. Even though the property will more than likely be posted, most farmers/ranchers will welcome your intentions.
From Sheridan you will need to travel realistically about 900 miles to find good prairie dogs. If your committed to a 500 mile drive, that would place you around the St. Cloud Minnesota area. That area should be good for prairie dogs also. Presuming that you'll be using .22 caliburs, you may want to consider scheduling a trip sometime during June/July. Bring along a couple extra boxes of .22 bird shot incase you fill your limit on prairie dogs. You wouldn't want to miss out on a Minnesota Big Game mosquito hunt. One will usually make a meal for 2.
---
Name: MIKE
City: SHERIDAN,IL
: POOLSHARK291@YAHOO.COM
Remote Name: 172.202.32.74
Date: Saturday April 03, 2004
Time: 08:01:13 PM

Hunting_Talk
a couple of buddies and i are looking to do our first prarie dog hunt in north dakota. does anyone know of any property to go to or how we could find something b4 we make the 500 mile drive? any help would be appreciated. we dont really want to pay for a guided hunt...ty all...email me at poolshark291@yahoo.com if you have any suggestions
---
Name: Dave
City: North Mankato, Minn.
: dave_mari@yahoo.com
Remote Name: 24.197.221.186
Date: Tuesday March 23, 2004
Time: 11:57:05 PM

Hunting_Talk
Its sad that all this government crap has to happen. May I ask, Who wins ??? Not the friendly people of North Dakota, and not I, a fisherman from Minnesota! I visit Devils lake every year at least once and all the people I meet are very good people. Will be staying at the spirit water inn for a week starting May 3rd. Just like all the other lawsuits ect. that happen these days, all us common people lose something! That is sad. I used to be a pheasent and duck, goose, hunter, and haven't been so for many years because of all the laws and restictions today. It just isn't fun anymore like it used to be. I was always very respectful of other peoples property and always asked first. I guess other people have ruined that because of their carelessness. So now this sport may not be passed on to my sons the way it was passed on to me, and that is the sign of changing times I guess. Sadly this is a waste of the next generation, and this also gives more power to the anti-gun groups because if they don't hunt or own any guns, whats their reason to choose for what most of us hunters believe in today. I please ask everyone that reads this to NOT let our leaders totally choose our direction on this topic or influence our feeling to much. We need to stick together as sportsmen and women. I have a low paying job and can't afford to pay someone 200.00 a day to hunt on their property. But can't help but feel bad about this because it is becoming a rich person sport. Sometimes I want to sell all my guns and just give up, but am a stubborn person at 52 yrs old and will fight all these incompetent congress people that try to ruin all our lives with lawsuits and new gun laws! Lets all stick together people !!! Dave. NRA.
---
Name: Dave
City: Minot
Remote Name: 216.221.97.45
Date: Wednesday March 17, 2004
Time: 11:05:04 PM

Hunting_Talk
Ron, thanks for responding. Ah Lignite! Many weekends and days off from school spent in that area chasing geese around. Back when all the water holes were full instead of dry!
Your absolutely right about the ND people. As with your family, my grandmother walked behind a covered wagon to ND and homesteaded here.
I'm definitely familiar with the pheasant country around your Father In Laws. My best friend and I helped a farmer out one year down in that area and he allowed us to experience some fine rooster hunting.
Please pass on to your Father In Law a Big Right Arm Solute from Dave in Minot! I hate to see No Hunting Signs go up as much as the next guy, but I would support his decision. Not taking money to hunt his property receives another Right Arm Solute! I just hope that those who have the oppertunity to walk his property show a high level of respect!
Thanks for sharing and I hope your stay in MN serves you well.
Dave.
---
Name: Ron
City: Minnesota
Remote Name: 216.114.201.171
Date: Wednesday March 17, 2004
Time: 05:49:21 PM

Hunting_Talk
Hi to Dave from Minot
I am no political expert by any means.. but when all this BS started I decided to find out who the politicians were that are making a tense situation worse. I have not contacted the governor or attorney general yet, but now that you mention it I think it is a good idea!
I too have deep roots in ND with my great grandparents and grandparents farming the Lignite area for almost 75 years. I often hunted that area when I was a resident (too far to drive now) My mom is from Minot and I have literally 100 cousins, aunts and uncles in that area..most of whom hunt.
What does any of this have to do with the NR issue? It is simple, Most ND residents are all born and raised in ND with deep ties. MN resident or other NR hunters do not realize this... This is different from allot of other states where there is a large number of people lving that were not born and raised there.
This makes the situation personal for many ND residents and needs to be handled much different than some lawsuit.
You asked about my father in law... he has some great duck and pheasant land and up until now he has welcomed anyone as long as they obeyed the law and were respectful and he will never take money for people to hunt. I talked to him yesterday and he is not happy with what has been going on and will more than likely start posting his property and not letting any NR hunters hunt. I am sure there are 1000's of other land owners that are going to do the same.
when I talked to him he made a great point. He said that the politicians can fight all they want and sue each other, but it all comes down to the landowners letting people on their land. He said that even if ND let 500,000 NR hunters in each year it won't do any good if they can't get permission from farmers...His neighbors have said they were thinking about posting everything and not lallowing any NR hunters regardless of what they ar willing to pay.. NR hunters better be careful, they might win the battle and be allowed to go to ND but they won't win the war of getting permission! Not every farmer is for sale!!!!
---
Name: fishburne
City: devils
Remote Name: 209.180.61.133
Date: Wednesday March 17, 2004
Time: 01:09:50 AM

Hunting_Talk
Dwight, there was no decrease in NR hunters. They just spread out. Certain areas may have seen a decrease, but other areas saw a huge increase. Land access is the reason the SW may have seen a decrease. Why would somebody pay to hunt when they can shot birds for free.
SW ND needs to understand that they created their own demise. Once businesses in that area secure land access for hunters, they will get all the business they can handle.
---
Name: Dave
City: Minot
Remote Name: 216.221.97.45
Date: Wednesday March 17, 2004
Time: 12:23:58 AM

Hunting_Talk
Dwight:
I agree with you. Relationships with land owners are key. Sounds like you may be making an offer?
Anyway, I think you may have been referring to one of my comments, but misunderstood. My comment wasn't that limiting N/R Licenses would cause the waterfowl population to increase, and thus the farmers would allow hunting because they don't want their crops eaten. I did suggest though that there may be more oppertunity to access private property if the big spenders weren't coming into the state. Then through those oppertunities the relationship between the local sportsman and land owner can be built.
We see this in other area's today. The deer population has increased almost out of control in certain areas of ND. The land owners in those area's are more willing to allow harvesting of these deer. We also see this with the turkey population is some area's. The wild turkeys have become such a nuisance, that not many land owners in those area's would turn away a turkey hunter. My comment was in that same context regarding the waterfowl. As long as there's a market for high dollar hunting, and that market is supported by the big spender N/R's, "Wishful Thinking" as you say for the Resident.
I think your confusing the issues. Your right, MN doesn't have anything to do with the Fee's set forth by the ND Government.
The high costs to hunt ND aren't due to Fee's established by the ND Government, but rather that land owners are charging $200 - $300 dollars per day to hunt pheasants on their property. That market is not being financed by residents, but by big spender non-residents.
Land owners work hard for the land they have purchased, and nobody else pays their high operating expenses, property taxes, ect. Land owners have a right to do whatever they want with their property.
The lawsuit is an issue of politics, but there is an overwhelming percentage of ND land owners who have responded negatively toward this lawsuit and have indicated that if the lawsuit is pursued it will negatively affect MN N/R access to their property.
---
Name: Dwight
City: Wisconsin
Remote Name: 209.94.188.1
Date: Tuesday March 16, 2004
Time: 10:00:32 PM

Hunting_Talk
Good evening,
A few thoughts on the present state of hunting in North Dakota. Our family have been life time owners of land in the Flasher area. It was homesteaded by my great great great grandparents. Spent 24 years there hunting and farming it and now the last 17 years returning to hunt it as a non-resident but I remain the land owner and other areas of ND. There has always been too much posted land. Yes, it may seem that it is increasing but at the same pace the NDGF has done some smart things with the PLOTS program. The access to posted land can be through payment but smarter ways are through relationship building. How many times have you mailed a thank you card to a landowner after hunting their land? How many times have you called during the spring and offered to pick rocks one day, fix fence, brand calves, clean out grain bins, etc etc. There is limitless work on a farm. Help a farmer and they remember. A comment someone made was limit the non resident than the waterfowl population will increase thus the farmers will allow hunting because they don't want their crops ate. Wishful thinking! Work on developing relationships with the landowners and great things happen. The lawsuit situation between MN and ND, just another case of too much govenment and not enough for someone to do. Yes, it is frustrating to pay more to hunt in ND, but that is ND's choice. MN has nothing to do with the fees that the ND government sets. I do caution the ND government that too quickly or too drastic of increases can bite the hand that feeds the state from the non-resident fees. In speaking with many of the small cafe and gas stations owners in the small towns, there was measureable concern that hunting volume was down last fall and it was possibly attributed to the fee increases.
Thanks for listening, it has been too long of a winter and i can't wait for the fall season to arrive!
---
Name: fishburne
City: Devils
Remote Name: 24.117.135.160
Date: Monday March 15, 2004
Time: 01:26:55 AM

Hunting_Talk
Dave, I can remember hunting in SW ND without paying, yep yep. That is why I said it. I haven't hunted out there since, geez it has been that long....
Anyhow, after the regent, mott, new england, carson yadda yadda yadda..... This whole leasing/pay hunting parasite keeps working its way east. I had been hunting south of Bismarck the last couple of years, nope not anymore. EVERYTHING is getting posted in that area too. The freelance hunting areas in ND are become few and far between, not to mention small.
And yes you are right, the lake area is experiencing some access issues too. But waterfowl is very very unpredictable, unlike pheasants. If you lease some land, who knows if they will even use it. Whereas pheasants have to live somewhere year round. You live in ND, I'm preaching to the choir, sorry.
I will say it again, NR are welcome in my book, just don't support G/O and don't lease land. I also don't have a problem with farmers posting their own land. Hell I would post my land too. Most just want to know who is out there.
Hunting is hunting, shooting is shooting. Paying to hunt is WEAK.
---
Name: Dave
City: Minot
Remote Name: 216.221.97.45
Date: Sunday March 14, 2004
Time: 06:58:02 PM

Hunting_Talk
Ron:
Thank you for bringing that correction to my attention.
I refrain from traveling down the road of political motives or intelligence.
I'm sorry to hear that circumstances have taken you away from the Jamestown area.
I grew up in rural western ND. What I've witnessed happening in that area is disturbing. I'm not sure if Mr. Fishburne from Devils is old enough to remember or not, but I've hunted that Mott / Hettinger / Bowman area when it was still Free to do so.
I know of some waterfowl property that was purchased in Mr. Fishburne's area by some NR. I know that only a select number of individuals will have oppertunity to access that area for hunting. I refuse to participate, but hey I'm a stubborn ND German native.
Sorry Ron, back to you. You speak with knowledge and wisdom and for the most part I agree with what you say. However, when our state officials make a decision that rubs the majority wrong, our officials are over-whelmed with public opposition.
Are the MN residence contacting their Gov. in opposition to the Lawsuit? I personnally know a larger number of MN residence who have been contacting the MN Gov in favor of the Lawsuit than I know who are opposing it. (These are not wealthy people.)
I stated in an earlier posting, and will re-iterate it again. My issue isn't NR sportsman. My issue is arrogance toward us ND's and that's primarily the attitude that I have received from my eastern acquaintances. There are things that I like about this state and things that I could do with out. I don't believe that ND is any better than any other state, but the oil field, construction, farming, and ranching of this state have put blisters and caluses on my hands and I've sweat enough working in this state to fill a couple of small lakes in MN. I Love this state, so no matter what level the attack comes from, I take it personally. I've even offered residence of ND a free ride to any of our borders for their derogatory statements about ND. That offer has no expiration date.
MN newspapers boasted about firing a shot across ND's bow. That shot across ND's bow is kind of like a bunch of kids throwing rocks at a hornets nest. The hornets don't care which one of the young lads hit the nest, their all gonna get stung!
By the way, what's your father in-laws policy on hunting his property and has it changed at all with this war?
Respectfully, Dave.
---
Name: fishburne
City: Devils
Remote Name: 24.117.135.160
Date: Friday March 12, 2004
Time: 05:52:35 PM

Hunting_Talk
The average ND hunter isn't afraid of the freelance NR. We are afraid of G/O and people who lease/buy huge amounts of land, then subsequently post. It isn't a MN vs ND, or even a ND vs NR. The amount of NR hunters is nonmaterial, IF land access isn't an issue. Well, land access is an issue and too many people competing for a small area of land isn't good.
At what point will every animal with a pulse, have a price tag around its neck. I sure hope it never gets that bad. I will never pay to hunt, as well as 90% of hunters.
Then why did mott struggle for business this year, cause 90% of people won't pay to hunt. If the SW corner of the state could get their act together, they would have so much business. Secure land access for All hunters and the money will come.
As for the politicians, if they upset you, do your duty and vote em outta office. I know Gov. Hoeven has many eyes on him right now. ND has a very large hunting population. We will not hesitate to elect someone else.
---
Name: Ron
City: Minnesota
Remote Name: 216.114.201.171
Date: Friday March 12, 2004
Time: 12:45:57 PM

Hunting_Talk
A quick response to Dave from Minot: The governor of Minnesota is not Mike Hatch it is Tim Pawlenty. Mike Hatch is the Attorney general here in Minnesota, an In my opinion he is not a very bright guy, nor is Tim Pawlenty. Mike Hatch apparently doesn't have much to do so he filed some stupid suit against ND because in his opinion they are "unfair" with their non-resident laws. Trust me when I say that very few Minnesotan's support this lawsuit and it is seen as a big waste of our tax dollars. it is also seen as one more road block in the relationship between sportsman in MN and ND. As a sportman from Jamestown,ND now living in MN I am upset with the politicians here in MN and the fact that they are making things worse.. not better. I come home to ND several times a year to help my father in law farm, and I come home a couple times a year to hunt. I abide by whatever ND decides for non-resident laws. Mr. hatch and Mr. Pawlenty DO NOT speak for the average sportman.....they only represent the rich kronies with political ties who think it is their "right" to hunt wherever they want because they have money!
---
Name: Dave
City: Minot
Remote Name: 216.221.97.45
Date: Friday March 12, 2004
Time: 02:06:48 AM

Hunting_Talk
Per Steve and "Sick & Tired"
I agree that sportsmen need to band together. I don't accuse the Non-Resident of being unethical or disrespectful in the field. Our own residence have caused enough abuse in this area.
Howerver, I don't agree that we just want the game to ourselves. I certainly don't agree that this dispute will ruin hunting for us locals.
Access to private property requires establishing relationships with the property owners. Think about this. If there were NO Non-Resident Licenses available, Waterfowl oppertunies would open up for us in a big way. Why? Farmers suffer major crop damage in the spring from migratory waterfowl. Land owners may become more open to local sportsman if the big dollar sportsmen money coming from out of state stops. Relationships then become established between the local waterfowl hunters and the land owners. Possibly leading to more oppertunity for upland and big game with those land owners.
The only thing that I'm sick and tired of is our arrogant neighbor. North Dakota has the right NOT to offer ANY Non-Resident Licenses, Period. To claim that we don't have that right or that the wildlife here in ND is everybodies is simple arrogance.
Below is a clip from the Star Tribune in Minneapolis:
[Minnesota doesn't allow out-of-staters to trap or hunt moose, elk and prairie chickens. South Dakota limits nonresident pheasant and duck hunters and gives residents a head start to hunt pheasants on public land.]
[Hoeven noted the apparent discrepancy. "It's just not consistent," he said. But Hatch called North Dakota's actions blatant.]
["We'll sue South Dakota another day," he said, smiling.]
Governor Hatch should be more cautious about his smiling arrogance. What Gov. Hatch has overlooked in his arrogance is that it is the Local Landowner who controls access to private property and not the State. Land owners aren't just farmers, they're also sportsmen.
I suggest Gov. Hatch proceed with caution or the Minnesota sportsman may find that their not welcome in ND or SD. Certainly the State and Federal land would still be open for hunting, but leave the decoy's at home because the surrounding property is private!
---
Name: Sick and Tired
City: Grand Forks
Remote Name: 63.118.73.93
Date: Thursday March 11, 2004
Time: 02:03:46 PM

Hunting_Talk
It seems that in the past couple of days the last innocence of hunting in North Dakota was taken from us. With Minnesota filing a retaliatory law suit against the North Dakota hunting regulations of 2003. I have spent the past couple years sitting in the background watching this fight build up steam. I think the fundamental issue of hunting in North Dakota is now lost in this battle.
Lets look at the issue. North Dakota hunters feel the out of state hunters are infringing on their right to North Dakota Birds by sheer numbers and the guides are leasing up all of the land. North Dakota towns say the hunting is economic development. North Dakota guides and outfitters say without the hunters they are out of work.
Out of state hunters say that by North Dakota limiting days and setting zones for waterfowl and raising license fees is unfair. Out of state hunters also say that the birds are everyoneís.
It seems to me as a person who hunts only a little bit that everyone involved is wrong. The problem stems from changing times. North Dakota hunters are not used to having company in the field. They are used to having it all to themselves and donít want to share. Guess what folks the game belongs to nature it is a privilege to get the opportunity to hunt it and some of us in North Dakota have forgotten that. Some people blame guides and outfitters for all of the problems and they are part right. Guides and outfitters make hunting easy and expensive. The thing is as long as there is someone willing to pay for a service there will be someone to provide that service, as they should.
Here is my plan to solve most of this problem. It may not be the right plan but it is what I think. We have to leave the limits the way they are. It is already a very liberal amount of hunters that is allowed in comparison to other states. It is also still very affordable. If due to the limited number of hunters into the state some small towns will struggle and a few guides will go out of business so be it. If every bird were to die today you would be out of business anyway. It is the fundamental theory of survival of the fittest.
Out of state hunters should be thankful to just get the opportunity to hunt in any state even if only for a short time and not every year. Just be happy to be in the great outdoors. North Dakota hunters should embrace what we have here in North Dakota and enjoy what it has to offer. Be thankful that we have some of the best hunting in the country and rather than complaining about out of state hunters enjoy the sport for yourself. Letís remember that this whole mess will ultimately ruin it for average working man who wants to take his kids for a great day in the field. It will either cost to much or the politics of it all will make it just not worth the trouble. It seems that it will be the kids that lose.
Minnesota should drop the lawsuit. Life isnít always fair. Hunting and fishing is a privilege not a right and most people seem to have forgotten that.
---
Name: steve
City: Lyle
: sjorth
Remote Name: 216.188.194.158
Date: Tuesday March 09, 2004
Time: 09:32:20 PM

Hunting_Talk
You know its too bad that the bickering has to take place. If there were no borders would the arguing stop. Of course not we have all complained about someone else having permission to hunt are favorite spots locally. What everyone has to remember is most people who participate in the outdoors are good sportsman. Many are clowns no matter where thier from or where they hunt. We all need to protect the environment. Not from each other but from the ones who are tring to take either the guns or the rights to hunt away. Thier is plenty out thier for the true sportsman. Ban together, they want the arguing and seperation. AN Archie bunker episode said it best when his daughter said they should take away handguns because they kill so many, he replied by saying "would you rather they be pushed out a window" Thre is a message in that. Good luck and good hunting to all! Steve in MN.
---
Name: fritz
City: Devils
Remote Name: 24.117.135.160
Date: Monday February 23, 2004
Time: 01:44:29 PM

Hunting_Talk
Well it is nice to see that somebody else knows what's up. Couldn't have said it any better. Dave you speak for all of ND's middle class.
---
Name: Dave
City: Minot
Remote Name: 216.221.97.22
Date: Friday February 20, 2004
Time: 10:00:04 PM

Hunting_Talk
A brief reality check with respect to all the hostiliy pertaining to the new ND Non-Resident Hunting Regulations.
Non-Resident fee's continue to rise in Montana, and the last time I checked, ND isn't out of line with what SD fee's are.
ND honors "NO Sales Tax" for Montana residents, yet we don't get all bent when Montana changes or raises Non-Resident hunting policies and fee's.
Lost revenue? Come on. We middle class ND hunters can't justify or afford to pay the hundreds of dollars that are being charged per gun, per day, to gain access to the prime Pheasant hunting farms in ND. It seems that it's the upper class Non-Resident's that are capable of paying these prices and in effect adding fuel to a fire and promoting the establishment of these game farm hunts and guiding outfitters that we middle class hunters aren't on board with in the first place.
So our Minnesota neighbor's answer is to retaliate and charge the ND residents who have shore cabins on a Minnesota Lake higher property taxes. Those who have cabins in Minnesota are not a representation of the middle class ND resident. Again, it isn't the middle class ND resident who has or can afford these cabins in the first place.
I have friends and family who are residents of Minnesota. The general attitude that we receive from our Minnesota neighbors is one of arrogance, that Minnesota is the center of the Universe with all it's Lakes and Trees, complimented with ridicule and derogatory statements regarding our ND State.
That attitude sure changes considerably though when it comes to fishing our "Great" Lakes and hunting our waterfowl, upland and big game!
Keep up the wining! I welcome whatever measures need to be implimented in retaliation, as we ND's have no obligation to spend our middle class dollars there either.
Dave.
---
Name: matt thompson
City: winnipeg
: joeltrony@hotmail.com
Remote Name: 206.45.184.49
Date: Wednesday January 28, 2004
Time: 09:20:01 PM

Hunting_Talk
hey i was just wondering if any one could give me some info on where some good chicken hunting is around winnipeg because are usual spot is to far forjust the day any one that replys i thank hope to hear ur resposes.
---
Name: Nick
City: Bismarck
: stolenbase@bis.midco.net
Remote Name: 24.220.170.231
Date: Wednesday January 21, 2004
Time: 02:58:39 PM

Hunting_Talk
Hi, I am 12 years old and live in Bismarck. I am interested in doing some varmint hunting but can't seem to find a specific spot. Of course nobody wants to give up their spot and just say things like head to the badlands or stuff like that. Any help would be great. Thanks, Nick
---
Name: resident
City: god's country
Remote Name: 24.117.135.160
Date: Monday January 19, 2004
Time: 02:49:52 PM

Hunting_Talk
I gotta admit jeff from CA <snipped>... I guess that is why you live in CA and I live in ND. Just remember why you come to ND in the first place, I would never go to CA for the same experience. Like I said before," if you're gonna come to ND and bitch, stay home. Nobody will feel sorry for you". ND has something everybody wants, too bad "you can't always get what ya want."
I just read a bunch of your previous posts, your arguments are fundamentally flawed. Just cause you bring a couple hundred dollars to a small town, you think that your opinion is the only one that counts. Your example in lemon is horrible, the town existed long before you ever showed up. In fact, poor farming conditions are the reason small towns in the midwest are experiencing hard times. Not because they don't have enough non-resident hunters. If a business bases its business model on 3 months of the year (hunting season) and fails, it is their own fault.
Residents pay taxes, their opinions ARE the only ones that count. Hunting in ND is a state right, amended to the state constitution. Therefore, non-residents will just have to deal with restrictions. Every other state does it, just wish ND would have started earlier.
---
Name: jeff
City: ventura
Remote Name: 63.173.0.145
Date: Monday January 19, 2004
Time: 02:02:44 PM

Hunting_Talk
lee, what were you doing in the dumpster? you should know as well as i that there are all types of people in every state. some dont value the sport as much as you or i. i am sure there are locals near you that poach or kill pheasants and dont eat them. you cant control every person. just to let you know there were several people in our hotel and the other hotel in town from north and south dakota. finding a couple pheasants in the dumpster is a poor arguement for out of state hunters. anyone could have done that. but i also know there are a lot of out of staters that just go on this hunting trip to get drunk and obnoxious. i see them every year and i hate them too. anyway, see you next year.
<snipped>
, jeff in ca.
---
Name: fox hunter
City: grafton
Remote Name: 165.234.186.239
Date: Tuesday January 13, 2004
Time: 04:13:21 PM

Hunting_Talk
what i do not like is people from out of state coming into North Dakota and killing the few fox we have.
---
Name: sarah
City: robinson
: ponytail@bektel.com
Remote Name: 66.163.156.126
Date: Tuesday January 06, 2004
Time: 02:32:28 PM

Hunting_Talk
<snipped>
<reason: Commercial Advertising is available on the Front Page of the website>
---
Name: lee
City: fargo
Remote Name: 64.21.232.136
Date: Saturday November 15, 2003
Time: 12:05:12 AM

Hunting_Talk
Hey Jeff, last year a bunch of pheasants were found in a dumpster next to a hotel out by Dickinson. These birds were not cleaned they were whole birds. This hotel was full of out of state hunters, this is a pretty good assumption these birds came from them. Three birds a day hardly seems worth comeing to our great state. All i am saying is if out of state hunters come here atleast they can do is respect the land and the laws. I lived in San Diego and you have to admit there are alot of insane wacked out people there.
lee