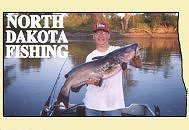 North Dakota Hunting #6
Name: jake
City: st.francis, mn
: jho530@aol.com
Remote Name: 198.81.26.43
Date: Monday May 12, 2003
Time: 10:17:23 PM

Hunting_Talk
My father and I are interested in hunting duck and goose in north dakota. I used to live there and know what the fields look like when the ducks are in. I however have never hunted there. does any one know the best way to find hunting grounds and what the laws are there?
---
Name: nwa ejike
City: LOME-TOGO
: mugu@mugu.com
Remote Name: 62.56.191.180
Date: Monday May 05, 2003
Time: 06:27:30 AM

Hunting_Talk
I don land here, you better give way. OMO guy keep off
---
Name: jim
City: Allendale
: kaiser5@altelco.net
Date: Sunday April 13, 2003
Time: 05:46:11 PM

Hunting_Talk
I HOPE I DID NOT MAKE A MISTAKE. I FOUND A HOUSE TO RENT IN HERTINGER ND. AND I'M HOPING WE CAN FIND LAND OWNERS AND PUBLIC LAND TO GET ON TO HUNT BIRDS, PUBLIC AND PRIVATE LAND. WHAT DO YOU GUYS THINK,?
---
Name: Donald Clemens
City: Deforest WI
: dcchevy@execpc.com
Date: Sunday April 06, 2003
Time: 08:00:47 PM

Hunting_Talk
Two of us are looking for landowners to allow us to hunt prairie dogs. Would like to hunt around Mitchell but, other places may dobe fine too.
---
Name: Spam Patrol
City: Spam City
: yourfriendlyspampatrol@spam.com
Date: Thursday April 03, 2003
Time: 10:28:11 PM

Hunting_Talk
spam.
---
Name: Keith
City: MWKN
: 1stchoice@1stchoiceguides.com
Date: Wednesday April 02, 2003
Time: 07:42:47 PM

Hunting_Talk
Hey guys, now is a good time to come snow goose hunting, lots of them around and the snow has stopped the migration. They are everywhere. You can go ice fishing and set up some decoys on the ice and get some shooting too.
For those of you that are interested in booking fall duck and goose hunts now is the time, it looks like it will be another great year, snow is filling up the potholes with water.
Many types of hunts to choose from.
Email 1stchoice@1stchoiceguides.com
---
Name: J. R.
City: Black River Falls, WI
: pdw6mm@cuttingedge.net
Date: Sunday March 30, 2003
Time: 10:19:59 PM

Hunting_Talk
My buddy & I are looking for places to hunt prairie dogs in ND. Either private or public land is just fine. Yes, we will bring some WI cheese. Thanks in advance. J. Rousey, Black River falls, WI
---
Name: brent
City: az
: azheep@myexcel.com
Date: Tuesday March 25, 2003
Time: 02:00:36 AM

Hunting_Talk
I am going to be moving back there, and I don't know the gun laws for there or the state enbetween az and mn. so how do i find out.
---
Name: Mallard Whacker
City: Elk River MN
Date: Tuesday March 18, 2003
Time: 10:10:10 PM

Hunting_Talk
We have been going to north dakota for 17 years and the 2002 season was the best we have had in 10 years. We shot alot of ducks and ate alot. It was like a hunting movie.mallards,teal,gadwalls,wigeon it was awesome. we hunt in the devils lake area and used to hunt in the turtle mountains.
---
Name: MinDak Hunter
City: FM AREA
: mjmartin10@hotmail.com
Date: Monday March 10, 2003
Time: 05:22:10 PM

Hunting_Talk
SNOW GOOSE HUNTERS!!! I am looking for someone with decoying experience to hunt with this spring. I have an e-caller, 200 rags, 6 doz silhouettes, and 4 doz shells. I am willing to travel a couple hrs to get in some hunting. M.Martin
---
Name: Guns
City: EGF
Date: Tuesday March 04, 2003
Time: 10:57:01 AM

Hunting_Talk
Thanks guys for the info. however I will not be switching residency because the majority of my hunting and fishing is done in MN. It would actually be more expensive for me to do that. I guess if it doesnt pass then I will just have to live with it. Thanks once again for the info. i appreciate it.
Guns
---
Name: Allen
City: Grand Forks
Date: Thursday February 27, 2003
Time: 10:41:25 AM

Hunting_Talk
Guns, Marty is right. I personally think the bill will pass, but won't become law until at least this fall. Marty is also right in that if you moved to Grand Forks to attend school, another option for getting the resident rate on licenses is called the residency waiver (my guess is this is what most students are doing now and is the root of past rumors of students getting resident priveliges). On that, you essentially state that you WILL be living in ND for the required amount of time in the coming year. Of course, once you sign that you are technically a non-resident to Mn because you can't have it both ways.
Oh yeah, let me apologize for the NDGF if they were rude to you. Normally, I get nothing but the most courteous people in the world when I talk to them. She must have been having a bad hair day.
---
Name: Marty
City: Grand Forks
Date: Thursday February 27, 2003
Time: 09:47:27 AM

Hunting_Talk
Guns,
The legislature isn't over with and all of the bill have to pass both the House of Representatives and the Senate. Crossover was just last week which is the deadline for all of the bills that were passed to be moved over and debated in the other side.
If a bill passes both the House and the Senate, and it doesn't get vetoed it does not go in effect immediately. If passed, it would take effect on July 1. So as of now there is no way for a nonresident student to purchase a resident license. Who knows what may happen though, you might be able to on July 1 if the legislation passes.
If it doesn't pass, why don't you just change your residence to that of a North Dakotan? This way you are assured resident status on hunting priviliges and the tuition at college should be cheaper once you establish residency.
---
Name: Guns
City: EGF
: gundy_20@hotmail.com
Date: Wednesday February 26, 2003
Time: 07:31:38 PM

Hunting_Talk
Allen, You mentioned something about SB2322, did it pass? I called the ND Game and Fish and they told me that there is no way that a nonresident full-time student can get resident prices. Actually the lady I talked to was kind of rude when I asked and didnt bother to look at anything for me. I am also looking at school trying to get into the MSEP but nobody seems to know anything about it. If you have any further info. let me know it would be greatly appreciated Thanks, Guns
---
Name: BULLHEAD
City: FERTILE
Date: Tuesday February 25, 2003
Time: 03:17:15 PM

Hunting_Talk
Jack rabbit is good to eat! The backstrap of a jack is a great piece of meat, similar to venison. I take the backstrap and cut it in cubes, roll it in flour mix and fry like chicken--fried steak. There are lots of recipes for rabbit stew, etc. but cutting it in pieces, rolling in flour mixture and frying in grease is as good as any method...Hope this helps! Don't leave the 'bits for the scavengers!
---
Name: Jeff
City: Cottage Grove, Mn.
Date: Monday February 24, 2003
Time: 11:13:36 PM

Hunting_Talk
Minnesota is a sportsmans paradise. Superior and Chippewa national forests offer the best ruffed grouse hunting in North America. Public land whitetail hunting is excellent and I have taken serveral large bucks from our northern forests. Canada goose hunting is also excellent and I enjoy my time afield and the birds I bag. Minnesota is a top destination for musky hunters and walleye fishing in the many lakes and rivers is very good. Minnesota dosn't offer the kind of duck hunting it once did but an occasional limit is still possible. I don't believe I'll ever hunt or fish in North Dakota as I'm to busy taking advantage of what Minnesota has to offer. If any of you N.D. sportsmen or women would like to give Minnesota a try you can buy your big or small game license right over the counter when you arrive.
---
Name: outdrznd
City: SE North Dakota
Date: Monday February 24, 2003
Time: 11:08:47 PM

Hunting_Talk
I am curious to know what "rabbit" is best to eat. I have shot many "Jack-rabbits" this winter but was talking to others who asked if I have ever eaten rabbit.( I have not)They say it tastes a lot like chicken. If anyone knows about preparing "rabbit", please let me know which type of rabbit(jack or cottontail) and how to prepare it.
outdrznd@aol.com
---
Name: shawn
City: boise/idaho
: sharriman@rmci.net
Date: Sunday February 23, 2003
Time: 03:23:03 PM

Hunting_Talk
Hey I live in Idaho and am looking for hunting partners. I have great places in Idaho and hunt alaska, africa. I love big game and goose hunting.
---
Name: bill
City: gilbert mn
: mrmn@hotmail.com
Date: Tuesday February 18, 2003
Time: 01:18:48 PM

Hunting_Talk
5 guys from n.e. mn looking for pheasant, duck hunting. will swap nice hunting shack accomidations to hunt your land or what ever. we are 10 miles from lake vermilion, also 8 miles north of virginia mn. there is bear, deer, ruff grouse, and fishing. we are just a couple of good ol' boys in our late 40's. we are not rich and thats why we are dumping south dakota. give me a e-mail mrmn30@hotmail.com thanks.
---
Name: Cory
City: Minot
Date: Thursday February 13, 2003
Time: 05:40:13 AM

Hunting_Talk
Anyone know of a good area close to Minot for fox and coyote?
Also, who still buys furs here in minot?
---
Name: Allen
City: grand Forks
Date: Monday February 10, 2003
Time: 05:20:26 PM

Hunting_Talk
A little more info for Guns:
SB 2322 - (Introduced by Sen's Nelson, Andrist, Christenson, Every; Rep's Ekstrom, Nelson) - Would amend the North Dakota Century Code allowing a nonresident full-time college student who is a resident of a state that is a member of the midwest student exchange program or the western undergraduate exchange program to purchase a resident license. This bill involves students from 20 surrounding states. SNRC reported back 5-0 do-pass.
---
Name: outdrznd
City: Horace
Date: Friday February 07, 2003
Time: 02:38:43 AM

Hunting_Talk
Chad, If you are willing to share some info I have my email address posted in my previous posting to you. I am very excited as I am going to buy a new Remington VLS model 700 this weekend...can't wait to get it sighted in. I was surprised my "better half" agreed to me buying this new gun for a change.
Enjoy......
---
Name: Chad
City: NDSU
Date: Thursday February 06, 2003
Time: 02:54:05 PM

Hunting_Talk
Thanks outdrznd!! Bill is the dad of the two guys I went to school with. he is a great guy and likes to hunt and fish like you said.
Anyway, I haven't tried to get a hold of that guy yet. I will look him up once I have a couple coyotes in the pickup box! I haven't hunted them in a few years because the price was pretty low for a while, now it sounds like you can make about $100 on a good day! Thanks for all the info. If you are interested in a couple places to look for fox or coyote I can give you a pretty good spot where I know there are some around. My inlaws have a farm and there are getting to be quite a few around their place. They scare my mother in law at night, because she can hear them howling!
---
Name: outdrznd
City: Horace
: outdrznd@aol.com
Date: Thursday February 06, 2003
Time: 02:20:02 PM

Hunting_Talk
Chad, I know of Bill who owns the repair shop. He loves to fish and hunt - a typical ND sportsman. Were you able to contact Wayne Heiden regarding furs?
---
Name: Chad
City: NDSU
Date: Thursday February 06, 2003
Time: 10:31:43 AM

Hunting_Talk
Thanks allot Outdrznd for the info. I appreciate the help!! I see you list Horace as your town, wondering if you are familiar with the Steen brothers? I went to school with them.
---
Name: outdrznd
City: Horace
Date: Tuesday February 04, 2003
Time: 05:10:36 PM

Hunting_Talk
Chad,
I know of a buyer just south of RJ's Conoco(along I-94 near West Fargo) on the road that goes to Horace from West Fargo. The persons last name is Heiden and I believe his first name is Wayne, the number I have is 282-6030 in the directory.I hope this is will help you.There are three Heidens that live on this farmsite so I'm sure they will direct you in the right place.
---
Name: Allen
City: Grand Forks
Date: Tuesday February 04, 2003
Time: 10:46:39 AM

Hunting_Talk
Guns, I think there is a way for students who move to ND to apply as residents (and pay resident rates) for deer, turkey, fishing, etc. BUT, I see you signed in from East Grand Forks. This will probably work against you, as it is intended for students who will reside in ND during the academic year as opposed to just someone tripping across the border for classes.
Just the same, the authority on this is NDGF. Contact them from the below list and they will provide the details on any program they may have going right now.
100 N. Bismarck Expressway Bismarck, ND 58501-5095 701-328-6300 - General Information | 701-328-6335 - Licensing 701-328-6615 - Hunter Education | 701-328-6352 - Fax ndgf@state.nd.us - E-mail
---
Name: Guns
City: East Grand Forks
Date: Monday February 03, 2003
Time: 11:11:33 PM

Hunting_Talk
I have heard of there being a discount for out-of-state licenses for students going to college in ND. If anybody has any enough on this let me know please. I am just wondering if it is a rumor.
Thank you, Guns
---
Name: Chad
City: NDSU
Date: Monday February 03, 2003
Time: 02:51:42 PM

Hunting_Talk
Thanks for the info outdrznd... I appreciate the info. sounds like the price is pretty good for coyote pelts. Does anyone know somewhere to sell pelts that is close to Valley City, Lisbon, or any southeastern part of the state??
---
Name: outdrznd
City: Horace
Date: Sunday February 02, 2003
Time: 10:32:11 AM

Hunting_Talk
Chad, We have received $20 - $25 per coyote carcass.
Josh, Anywhere south of Mandan and westward is awsome for p-dogs. Remember, "just ask and the gates may open". A lot of ranchers out there want them thinned out as they cause problems for the livestock....ie - broken legs etc.
Coldy, I would suggest trying the buyer/broker just outside of Cayuga if they are still doing furs. I have not been there in about 6 years as I sell mine to my Uncle in Wing ND who sells to a broker out of Canada.
Enjoy the great outdoors!!!!
---
Name: Coldy
City: Lisbon
Date: Saturday February 01, 2003
Time: 09:57:29 PM

Hunting_Talk
Outdrz, I've been doing ok calling just by roaming and looking for tracks. I haven't sold any yet, but I better find a buyer before the prices start dropping. Is there a list anywhere of fur buyers? I bet your boy gets a charge out of hunting them. A buddy and I bagged 4 on Wed.- what a blast! Good luck to both of you.
---
Name: Josh
City: Moorhead
: Jallopy332@hotmail.com
Date: Saturday February 01, 2003
Time: 09:03:35 PM

Hunting_Talk
I am a college student from Minnesota and I am interested in finding areas to hunt prairie dogs in western North Dakota. It seems that non-resident hunting is quite a controversial issue here, but if you would like to get rid of some p-dogs, or know anybody who would and can tolerate non-resident hunters, please let me know. Any information would be very much appreciated as I am new to this.
Thanks a lot
---
Name: Chad
City: NDSU
Date: Friday January 31, 2003
Time: 11:17:51 AM

Hunting_Talk
Have you received $20-$25 A piece for Coyote or fox pelts? or $20-$25 for 5 pelts? I have heard they are growing again in population, hopefully they are not to tough on the pheasant population.
---
Name: outdrznd
City: Horace
: outdrznd@aol.com
Date: Friday January 31, 2003
Time: 10:49:02 AM

Hunting_Talk
Coldy,
Hey, nice to get a response from someone in the neighborhood. I and my 13 yr old son have bagged 5 of them. The price I have been paid is around $20.00 to $25.00. I don't trap, I shoot them with my Rem 22-250 and my son uses his 22Mag. Have you seen many in/around your area? We have seen the most west of Fort Ransom and southward. I was advised to check with some farmers near Gackle and Kulm regarding coyote problems with the ranchers livestock. I would imagine any "local establishment" in Gackle or Kulm would be able to give me some whereabouts on locating some yotes. I hope to do some scouting this weekend as it is suppose to be fairly nice. Goodluck, Coldy.....keep me posted on your activities and prices!! Oh, by the way, where do you sell your hides/carcasses. Have you ever gone to the fur buyer near Cayuga?
---
Name: scotty to hotty
City: don't know
Date: Wednesday January 29, 2003
Time: 03:29:11 PM

Hunting_Talk
I was out goose huntin yesterday...got skunked...
---
Name: gonzo
City: wisconsin
: gajoka@inwave.com
Date: Wednesday January 29, 2003
Time: 09:17:35 AM

Hunting_Talk
WE HAVE BEEN GOING TO NORTH DAKOTA EACH WINTER FOR A NUMBER OF YEARS NOW HUNTING FOX AND COYOTES. WE STAY USUALLY IN WAHPETON AND GO WEST FROM THERE. JUST WONDERING WHAT THE SNOW CONDITIONS ARE AND WHAT IS THE OUTLOOK ON FOX AND COYOTES THIS YEAR. BEFORE THE BLIZZARD YEARS WE DID GREAT BUT IT HAS BEEN PRETTY SLOW SINCE. SHOULD WE GOING IN DIFFERENT PLACES AND IF SO WHERE SHOULD WE GO. PLEASE HELP WE NEED SOMETHING TO DO TO PASS A WEEKS TIME IN FEBRUARY
THANKS GONZO
---
Name: Coldy
City: Lisbon
Date: Wednesday January 29, 2003
Time: 07:10:15 AM

Hunting_Talk
Outdoorz, How have you been doing so far? What have you been getting for a good hide? I haven't sold any yet, so I'm curious about the prices.
---
Name: outdrznd
City: SE ND
: outdrznd@aol.com
Date: Monday January 27, 2003
Time: 01:05:38 AM

Hunting_Talk
Does anyone have any reports of coyote problems/concerns or know of any land accessible that is known to hold coyotes in the SE part of ND from Jamestown, Page and over to the Hillsboro area and southward to the Wahpeton, Lidgerwood, Rutland areas?
outdrznd outdrznd@aol.com
---
Name: Zman
City: Pekin,IL
: zman@gallatinriver.net
Date: Friday January 24, 2003
Time: 01:48:04 PM

Hunting_Talk
Where can I hunt mule deer in ND for a reasonable fee or free.?Also whom was the outfitter who had the flooded crops north of Devils Lake by Lake Alice?
---
Name: mike womack
City: auburn
: meanjean@locl.net
Date: Monday January 13, 2003
Time: 03:25:26 PM

Hunting_Talk
I am interested in prairie dog hunting and I am just getting started. I would like to make this an annual trip with some co-workers but have no idea where to go. Can you help? Public ground private ranchers who would welcome the presents of hunters and campers for a few days. We would rather not pay for a guided trip if possible. thank you
---
Name: Mike Filkowski
City: Keene
: archer109@hotmail.com
Date: Monday January 13, 2003
Time: 12:30:14 PM

Hunting_Talk
David I live 6 miles north of Keene, and hunting opportunities are there. Lots of sharptails and pheasants. The mule deer are in great numbers in the national grasslands. Email some time and we can talk
---
Name: Allen
City: Grand Forks
Date: Saturday January 11, 2003
Time: 08:38:05 AM

Hunting_Talk
David, Keene is on the edge of the northern edge of the badlands and has excellent mulie and white tail deer hunting in every direction. There are also some antelope in the area, but good luck trying to get a tag!! Reasonable numbers of pheasants, sharpies, and huns for upland hunting. Some ducks and geese in the fall, but waterfowl aren't as plentiful. Beautiful area to hunt, access can be a problem unless you are hunting with someone from around there though. Overall I really enjoyed hunting that area when I lived and worked out there.
---
Name: David
City: Bigfork, Mt.
: bearrun@centurytel.net
Date: Friday January 10, 2003
Time: 05:14:13 PM

Hunting_Talk
I have a friend with property near Keene ND. Can anyone Tell me what hunting opportunities exist in that
part of the state. Many thanks, David Dale
---
Name: Allen
City: Grand Forks
Date: Thursday January 09, 2003
Time: 09:55:45 AM

Hunting_Talk
Steve, ND isn't an easy place to find prairie dogs for the average joe hunter. Our biggest populations are in the SW 1/4 of the state (at least I don't many since I moved here in the east). My advice? Get a ND PLOTs guide from the NDGF web page and starting at the Little Missouri north of Killdeer, work your west and south looking for these little buggers on state and fed lands. I think most farmers will probably let you hunt prairie dogs on their land so long as they do not have cattle within the same area. It's been years since I've shot them, wary little buggers, prefer gopher shooting myself. I would also strongly suggest looking through ND game and fish rules and regs to see if licenses are needed, seasons, etc. Wouldn't want anyone to get in trouble shooting these pests.
---
Name: steve orth
City: Lyle MN
: sjorth@smig.net
Date: Wednesday January 08, 2003
Time: 09:59:49 AM

Hunting_Talk
A buddy and myself are looking for places to hunt Prairie dogs in ND. We are tired of giving waisted money to SD. We wind up driving around with no permission given or trying to find owners.We cannot afford guides as most reservations now require in SD.Any help would be apprieciated. Please email me if you can help. Looking at middle of may.
---
Name: Mike
City: Jamestown
Date: Thursday January 02, 2003
Time: 12:18:17 PM

Hunting_Talk
Great article Allen. It looks like this non-resident topic is being talked about all over the U.S. I was born and raised in ND and have hunted the whole state from border to border. I am all for conservation of wildlife and there should probably be a limit on non-resident hunters in ND as long as it is practical. One of the common concerns from ND people is that non-residents don't obey laws, and have too big of an impact on hunting availability resources. There will always be bad apples in any group, non-resident or resident hunters, and getting on private land has never been an issue for me if you ask permission ahead of time. Non-residents pay $100 to hunt ducks and $155 to hunt deer in ND. that extra money might be well spent on hiring more wardens or to purchase more refuge land for public hunting. just throwing out some ideas. one thing I do know for sure is that wildlife needs protection for future generations. I hunted ducks in the 80's when there were no ducks and the prairie pothole region was pretty much dried up. that was sad to see and I hope the populations never dip that low again. if that means a limit on licenses, then that is what should be done, both resident and non-resident limits, just like for deer. Unfortunately I have heard allot of other self serving reasons expressed for putting a limit on non-resident hunting, and that is sad.
---
Name: Allen
City: G-Forks
Date: Friday December 27, 2002
Time: 11:12:51 AM

Hunting_Talk
HeadHunter, I wondered how long it would take you to find this site. It may not have quite the traffic of that "other" site, but I think you'll find it to your liking.
BTW, I hear there's a little HH in your future. Congrats!!!
---
Name: Scott McNamee
City: grand forks
Date: Tuesday December 24, 2002
Time: 05:28:44 PM

Hunting_Talk
18 months...
Welcome aboard!
---
Name: Headhunter
City: Alamo
Date: Tuesday December 24, 2002
Time: 04:56:47 PM

Hunting_Talk
Hey folks, just found this site on accident....How long has it been going?
---
Name: Russ Claybaugh
City: Remus
: Russelldclaybaugh@hotmail.com
Date: Tuesday December 24, 2002
Time: 03:52:48 PM

Hunting_Talk
I am looking for a place to shoot prairie dogs in the first part of April.I would be comming alone and interested in 2 or 3 days of shooting. Any help would be appreciated.
---
Name: randy
City: winchester wi
: hybee@centurytel.net
Date: Wednesday December 18, 2002
Time: 08:01:35 PM

Hunting_Talk
I'm planning my first trip to ND in june for dogs. Anyone know where I can get a map of colonies from the state gov.?
---
Name: dogman
City: jimtown
Date: Saturday December 07, 2002
Time: 07:59:51 PM

Hunting_Talk
Ya, Staz that would be very nice. Unfortunately it is a little more complicated than that. The future of hunting is in the land owners hands and they want things their way which is no restrictions on NR waterfowl. They would rather make a buck and throw our resource into a non protective state meaning, A million hunters could come and basicaly ravage the resource. Now these same land owners would have you believe that us residents who do not own land want it all to ouselves. that would be nice and to say I do not want that is a lie. But, I understand that we can not have it to ourselves and that we must share with others. However there must be a limit to protect the resource. I have talked with NR's and they support a limit. They really do not want this resource placed at risk either. So it is all about money. And our Govenor is a banker. Who do you think is going to win this? I bet the cap gets thrown out next year. then Pointer guy can make all kinds of money. none of which will ever help the average Joe. But come and hunt anyway, we will welcome you and you will have a great time. Just plan ahead is all. I guess some legislators are talking about upland limits. goodluck passing that with a banker in the chair.