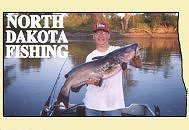 North Dakota Hunting #5
Name: STAZ
City: GREEN BAY WIS.
: JSTASZAK@ROBINSONENCLOSURES.COM
Date: Tuesday November 26, 2002
Time: 01:46:25 PM

Hunting_Talk
IM READING THROUGH SOME OF THESE ENTRIES, IN A WAY IM VERY DISCUSTED,AS HUNTERS WE ALL NEED TO STICK TOGETHER, YES SOME ARE MORE FORTUNATE AS FAR AS FINANCES AND CAN AFFORD TO PAY TO HUNT. I SEE MY SELF AS ONE OF THE RICHEST PEOPLE IN THE WORLD BECAUSE I LOOK AT MY HUNTING PARTNERS (MY TWO BOYS 14 AND16) AND I SAW THE SMILES FROM THE FIRST DUCK OR DEER,THERE PICTURES ARE ON MY DESK TO ENJOY EVERYDAY, WE CAN'T BE AGAINST EACH OTHER JUST BECAUSE OF MONEY, WE NEED TO REMAIN ONE STRONG FORCE, SO MANY MORE DADS CAN ENJOY TAKING THERE KIDS ON HUNTS NO MATTER HOW SIMPLE OR FANCY, WE NEED TO SHARE FRIENDSHIPS, AND STORIES NOT FIGHTS, COME ON GUYS LETS STICK TOGETHER FOR THE SAKE OF THE KIDS AND THE MEMORIES OF THE HUNT!!!
---
Name: sully
City: fargo
: fishtrap66@hotmail.com
Date: Saturday November 23, 2002
Time: 10:58:25 PM

Hunting_Talk
was up in the oaks area lots of canaians and snows.didnt get any today it was like 30 mph winds but if any of you are still wanting to walk for peasants or grouse there is a lot more up there now than in the past years a good place to try is a couple of miles out of oaks there is likea old resturant there that has been closed called the river side but just before that there is corn and trees there walk that corn you will get a couple and its legal and if you dont believe me check the proclamation
---
Name: Kevin
City: Arthur
: longball_81@hotmail.com
Date: Thursday November 21, 2002
Time: 10:55:37 PM

Hunting_Talk
Anybody know where and when you can take a hunters saftey class in the fargo area.
---
Allen
Grand Forks

Friday November 15, 2002
09:13:25 AM

RipDog, I don't think the farmers are so much "upset" with you or the NDGF. What you have run right smack into is the downside of the two opposing views on hunting in ND. Specifically, if you are willing to pay big bucks, you can always find good hunting and a welcome sign. But these landowners are no longer farmers in my book, they are diversified business people (pros and cons abound with this). Also, the person who owns the local cafe or bar doesn't have the land to actually make you welcome in the field. Those who consider themselves "just farmers" are so swamped with requests to hunt their land by friends, neighbors, and family members that they have to turn away most people they don't know. 20, 15, or even 5 years ago many of these same people had hunting access to a lot of the land that is now pay-for-hunt and that has made non-pay, but posted, land a cherished commodity among the locals and other residents. As you have discovered, the PLOTs and other state land are so overhunted that they are often tough to find huntable birds on by this time of the season. I believe this will some day have dire consequences on the wildlife in ND. Specifically, the NDGF issues game regs based upon their surveys of game populations. When insufficient access allows for insufficient harvest we will see tremendous overpopulations of game animals (deer right now is a great example) and some of these same landowners will complain about crop loss and the general public will be concerned about increased car-deer introductions. For the pheasant populations I predict severe population swings given the removal of CRP cover for this and subsequent years with anything near a normal winter.
But I digress, better luck next year.
Bob & Bill
Wisconsin
bhyattjr@directvinternet.com
Thursday November 14, 2002
01:36:56 PM

Responsible father and son (54/21) looking for places to hunt prairie dogs this spring in beautiful N.D.. Hunter safety courses taken and range officer in Wisconsin. Please reply and I will call you for information. Thank you, Bob & Bill bhyattjr@directvinternet.com
---
ripdog
hasting ,mn

Thursday November 14, 2002
01:23:33 PM

I' M WONDERING IF THE N. D. DNR DID A GOOD JOB OF PREDICTING THE PHEASANT NUMBERS. WITH THE LACK OF MOISTURE, THE CUT SET-A-SIDE AND AMOUNT OF POSTING , I FOUND IT TOUGH AND NOT WELCOMING. ARE THE FARMERS MAD AT THE NON RESIDENTS OR THE D.N.R. FOR TRYING TO TELL THEM WHO CAN HUNT THEIR LAND. IN THE SMALL TOWNS AND CAFES, ALL YOU SEE IS WELCOME HUNTERS, BUT IN THE FIELDS ALL YOU READ IS 'NO NO NO' I LOVE N.D. PEOPLE AND THE BIG SKY AND FEELING OF FREEDOM- I HOPE I HAVEN'T SEEN THE LAST OF IT
---
Alan
Carrington ND

Monday November 11, 2002
12:05:55 PM

I am glad to see that non-residents and ND residents are giving their opinions. Let's try to keep it light and remember that the preservation of wildlife for the future is the goal here. I welcome all non-resident hunters and as a matter of fact they are some of the most appreciative, good guys I have met. They seem to ask permission more often. I think that ND residents take it for granted sometimes, and don't respect landowners or wildlife becasue they live here. as a small business owner and landowner in rural ND,I am concerned with the economy of small towns and rely on out of state hunting dollars to survive each year. 60% of the money I make each year is from non-resident sales,as are many rural businesses, like restaraunts, hotels, gas stations, etc. I think that there can be some middle ground where ND us resident hunters realize we have a resource, and decide how to manage it so that ALL people in ND benefit not just resident hunters.
---
Blair
Bemidji
bwnelson@paulbunyan.net
Monday October 28, 2002
04:52:20 PM

Deer Hunters Wanted Absolutely Free Access - Opening Day Unit 2B (20 Mi North of Fargo)
I'm going home to Fargo for deer season. We have some woods on the Red River that are plumb full of deer. Need help driving them out of there on early season opener. I'm serious. Our land is posted up and this is not an open grant of permission. Email me for details.
Blair
---
billy
sioux city

Sunday October 27, 2002
04:50:11 PM

I was just reading about every ones conversation about non residents in ND. I dont think we should even worry about it. I live Iowa and I get plenty of birds and catch plenty of fish. I bought a SD fishing liscence this summer for 65 bucks and it definantly was not worth it because i didnt catch as many fish as i do in iowa and it costs to much to even go there.
---
dogman
jamestown

Saturday October 26, 2002
03:06:02 PM

That is fine Matt, Believe what you want to. That is the big difference between us. You believe money to be the number one factor. Well I am sorry but I do not support policies that cripple the heritage for the common man. In short, I will not sit by and watch ND turn into Texas. I really do not expect you to understand because you do not live here. Its easy for you to sit over there and tell us how it should be. Money is not everything and their are many here who feel that way, farmers included. I am deeply touched that you are so concerned with our economy. Personaly I think that is crap. Your just hacked-off over the fact that you have to get in line for a license. I am sorry about that because now my brothers also have to get in line. You think my post to be a set up. That is fine. Maybe you should talk to the group of MN hunters that me and my friends turned on to some geese. Or the Wisconsin boys that were sharing our food and beer in the parking lot at the Davis Motel in DL. That is fine. I guess anyone called Matt from MN will get the cold shoulder from us. Is that what you want?
On a side note it sure was fun sharing the shooting line with a bunch of cheese heads from Wisconsin. They picked up after themselves very nicely and thanked us for sharing the line with them. We had a hilarious discussion about the Vikings and I had to admit that they stink! Good luck with your reciprocity campaign Matt. Like I said, look at how much you guys charge for nonresident stuff and compare it to what ND charges. You make it easy for ND to stick it to NR's next year. Get your check book out buddy. I am sure it is a heck of alot deeper than mine. Anyway, MN has ducks why don't you stay there and hunt since we are so selfish. I am sure their are a thousand MN resident hunters who would gladly take your place here.
---
Mick
Bismarck, ND

Friday October 25, 2002
12:18:52 PM

I dont Know much about <snip-no personal-attacks!> RICK from BRAINERD, but I think they should only allow 4000 non-resident waterfowl hunters at atleast double the cost for one week of hunting and only be allowed to hunt once every three years.
---
Dan
Grand Forks
tmgolfstud@aol.com
Friday October 25, 2002
09:22:31 AM

There are several small points I would like to make on the nonresident hunting policies in ND. I grew up in prime pheasant country and to dispense any myths, it is hard for all hunters to get on private land. However, with a little research and hard work, anyone can find a place to hunt. In fact, I just spent a wonderful afternoon hunting some private land of a close friend with 3 gentleman from Iowa who showed enough sense to ask permission to hunt.
Matt from MN posted that ND should pass higher taxes and other restrictions on landowners who charge to hunt. This won't solve anything. They will just charge more to "access their land" for the day. Remeber, they are not charging to hunt, they are charging for land usage. He also noted the low per capita income of N. Dakotans vs. Minnesotans. It is obviously the out of staters who are paying to hunt. Matt is obviously not a farmer in SW ND who is using a managed resource, many of those wonderful pheasants are reared and fed year round by the farmers, to try to fight through record low grain and beef prices to scratch out a living. You try to make payments on a $200,000 tractor that you have to have during a drought.
I don't feel that there should be a restriction on waterfowl licenses. Many of the birds are migratory. While hunting pressure does play a role in early migration, most birds leave the area only when weather and food conditions no longer make staying feasible. Think of the large number on ND born birds, yes ND does produce the largest number of ducks each year, that are killed in the southern states during their winter long seasons. Most migratory birds, ducks and geese, are becoming overpopulated in most areas.
Nonresidents, please come and hunt, think of all the shells you have to buy when you keep missing all those birds! :)lol
---
Chad
Minot, ND
goose@gbpackersfan.com
Friday October 25, 2002
06:35:38 AM

Pheasant Hunting:
Hi all, I stumbled onto this site while hoping to find a couple of places to hunt pheasants. My hunting partners/family live in Minot. I usually hunt w/my father and uncle or my future in-laws. None of us are from farming families or have farming contacts. We have utilized the PLOTS land and other public facilities, but would like to find some private land to hunt. We are all very ethical hunters and respect all land that we hunt. If anyone would be willing to share a spot with me, please give drop me an email and I'll contact you as soon as I can.
Thank you, Chad