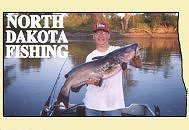 North Dakota Fishing Reports-Archive for Lake Laretta

Current North Dakota Fishing Reports
Archive:
jackfish
gfafb

Thursday March 07, 2002
10:37:16 AM

Fished yesterday same as bullrush. We missed several tip-ups but managed to snag two nice fish, we used hot dogs on half and smelt on the other. 2/3rds of our hits came on the "dogs". I prefer the Italian Sausage variety. Good luck to all.
---
bullrush
gfk

Thursday March 07, 2002
10:19:10 AM

hit Laretta last yesterday, caught 4 pike (4-6 lbs.) on......believe it or not.....hotdogs. I used the spicy variety, I think they give off more scent. No perch were caught but we only tried for about an hour.
---
Chainsaw
Grand Forks

Thursday March 07, 2002
07:06:02 AM

The jacks are running again! Bluebill pass was hot. My friend and I caught a dozen ranging between 3 and 10 pounds; kept 3 for pickeling. I started using those long j hooks and they are tough as hell to get out of the pikes mouth. I forgot my mouth spreader; my poor freind ripped the shit out of his hand trying to get the j hook out. The ciscos sure stay on alot better with the j hooks, but pain in the ass to get off. Does anybody prefer the j hook to a large trebile? I was chumming with smashed ciscos and this worked well. Was perch fishing while i was watching my tip ups and they are definitely schooling up; only managed to get 5 nice ones. The aquaview was showing all kinds tiny flea like organisms dancing all over the place. Does anyone know what these are?
---
'berg
ada
thebigeasy@hotmail.com
Wednesday March 06, 2002
11:53:33 AM

The perch are definitely schooling up! My vexilar almost started smoking it was filled with so many blue lines(I'm color blind and had the boys at vexilar switch the colors for me). The only way I could get them even to bite at it was putting two spikes and two waxies on a plain treble hook(alternating between waxies and spikes) with a split shot and a chartruese just above the hook. I have no idea why that made a difference, but I managed to pull in a dozen 7 inchers. I also tried stink bait for pike but came up empty. Can't wait to hear about those GF county pheasants!! I'm tired of driving across the state for a few birds. Good fishing!!
'berg
---
KDOG
GRAND FORKS

Monday March 04, 2002
01:25:46 PM

Finally got into the jumbos on sunday. The first hour was dead not a bite, but moved around a bit and hit them nice 12 inchers. I released the majority of them but i could only use 1 pole. no trout yet; i know they are in there though. i was chumming with corn juice and caught the majority on waxies. going back this wkend.
Keep your tip-up
---
Tyson
Grand Forks
prohunter03
Wednesday February 27, 2002
09:29:33 AM

How as fishing been on Laretta????? I was thinking about going out there for the morning fish and then go to DL to fish the Evening.
---
PikeBadger
GFAFB

Tuesday February 26, 2002
04:33:25 PM

Thanks kdog. Can I safely and easily access Laretta with the family sedan or do I need a truck? Ok, I'll fess up.... I fell for the hotdog thing.... I've tried them on tipups (only 1, use smelt on the others) on Larimore. Nothing yet.... Still not sure if I actually believe they work.
---
kdog
GFK

Thursday February 21, 2002
05:51:24 AM

PikeBadger,
The access is on the east and southeast sides, when you get there you won't miss it. The island (rockpile) is not identified on the map, it is a hump in the northwest corner just south of the old firing line road. Good luck, and don't forget the hot dogs!
---
PikeBadger
GFAFB

Wednesday February 20, 2002
07:37:43 PM

k.dog,
I checked out the contour map on Laretta and it doesn't show a sunken island. How big/small is this sunken island and is it in the north center portion of the lake or closer to either the west or east shore? Also, I've never fished Laretta. Where is the access on this lake? On the northwest side of the lake near the farm? Is this lake accessible by car or do you need a truck for access?
---
ICEMAN
Petersberg

Tuesday February 19, 2002
01:52:25 PM

Fished Laretta on Monday. Drilled several holes in many locations, couldn't track anything down but 5 inch perch. Not much to report coming out of Laretta.
---
ICEMAN
Petersberg

Tuesday February 19, 2002
01:52:08 PM

Fished Laretta on Monday. Drilled several holes in many locations, couldn't track anything down but 5 inch perch. Not much to report coming out of Laretta.
---
k.dog
gfk

Tuesday February 19, 2002
06:23:29 AM

Hit Laretta on Saturday. Punched about 40 holes trying to find the sunken island on the north side of the lake (I believe that this is the haunt of a huge pike that I've been chasing). Tried the hotdog thing that 'berg was talking about, had a hard time keeping those slippery "dogs" on the hook. Did manage to scratch a couple of slickies in the 4 lb. range.
---
botnen
Grand Forks
fishinggod@hotmail.com
Sunday February 17, 2002
08:30:45 PM

Being a serious fisherman recently moving from the great state of Alaska and being in the environmental industry, it is in my opinion that laretta has the capability to be an excellent trout fishery. Recent flooding has changed the demography of this lake along with other freshwater resovoirs in our area. Next week I will give my plans on how to resolve the devil's lake flooding problems and explain why we'll be shooting wild pheasants in Grand Forks county within the next 3 years.
chainsaw
---
'berg
Minn

Wednesday February 13, 2002
12:54:41 PM

Fished west Laretta yesterday. Ripped a few small pike, then stepped through a speer hole and froze my nuggets. Ice is in good shape and the fishing should pick up anyday as spring edges closer.
---
kdog
Grand Forks

Wednesday February 13, 2002
10:45:52 AM

I was fishing on laretta sunday and had my aquaview and did see a type of trout on the screen but could not get it to bite. It may have been a rainbow or hybrid; possibly a splake.
---
'berg
Minn.

Monday February 11, 2002
07:34:12 AM

Fished Laretta on Sunday. Very Slow. Chummed up the area with plenty of minnows but had no takers. I hear there are a "few" trout in here, as some people have been catching 'em. I will pull out the corn and go to work next weekend.
---
chainsaw
grandforks

Friday February 08, 2002
11:56:53 AM

caught some nice pike on tip-ups yesterday. tried for some rainbows, but no luck. i think kmuus received a bad tip. did get a couple of 12 inch perch, nothing fast and furious though.
---
tim sirek
Neche
tim.sirek@sendit.nodak.edu
Thursday February 07, 2002
01:38:04 PM

K. Muus, I think your buddy meant to say Larimore when he steered you toward Laretta for trout. Then again, Laretta wasn't supposed to have perch either, until somebody found them. If yellow perch can travel overland to get into Laretta (in somebody's cooler, since Game and Fish didn't stock them), I don't see why trout couldn't do the same.
---
scott mcnamee
Grand Forks
scott@invoman.com
Saturday February 02, 2002
07:16:36 PM

Well since I visited three lakes today, this report will be on all three lakes!
Started at Lake Laretta, nothing. Didn't mark any fish. In fact it seemed as though the entire lake was nearly empty for this time of year. Even the darkhouses were empty...
Decided to travel to Stump Lake, as I arrived, there were three cars/trucks leaving, (almost half the 'population'), the first vehicle claimed that the perch had moved and there were none to be found....
Onto another lake.
Now, when you are this close to Devils Lake, the temptation is to travel the last few miles to go to this lake, but alas...I decided to travel east and south to the famous north Golden lake.
Drilled 4 holes, barely put the line in the water before I had a perch. Waited about an Hour before the next hit..it was a northern. I had 2 lb. test line, without a leader, and a tiny hook. but I fought that northern for a good long time. I lost him below the hole. I didn't realize he was that close. The knot for my slipbobber had slid down the line, and I thought the know was the neutral zone, so to speak. I never did get bitten off. Just lost him at the bottom of the hole. Because Golden lake is so clear, I was able to estimate the length of about 24-26".
I had a blast reeeling in that northern, but to bad I lost him. waited about another hour for perch to come in...very sporadic.
At almost exactly sundown, they hit with a vengance. Only one line was necessary.
I had a bit of a problem getting off the lake....I had left my lights on, drained battery...dead battery. no jumper cables!
A couple of guys helped jump start my vehicle...and made sure a couple of 'chevy helping ford' jokes went with it..
I appreciated the help, and through it all, Golden Lake was the winner in fish, fun and North Dakota human kindness.
---
'berg
Minn

Friday February 01, 2002
05:58:52 AM

Ripped the pike yesterday,went through 5 pounds of hot Oscar Meyers. The fishing could not have been better. Good luck!
---
corey
Felton
coreysteinbach@hotmail.com
Friday January 25, 2002
04:13:35 PM

Heading to Laretta for Northerns tomorrow anyone have any tips on were to fish!!
---
The Big Guy
Gilby, ND
moener25@Hotmail.com
Friday January 25, 2002
08:09:04 AM

I think that your friend is full of it man. I have never heard of Laretta having trout or anything else besides perch and northerns in there. oh well, mistakes happen. Anyways, has anyone been having good luck at laretta for big northerns or perch?? Thanks.
---
kevin
Arthur
longball_81@hotmail.com
Thursday January 24, 2002
02:41:19 PM

I have never heard anything about Rainbow trout being in Lake laretta.
---
Allen
Grand Forks

Tuesday January 22, 2002
03:00:45 PM

Uhh, There's rainbows in Laretta? I thought only the Turtle River system had them around here (Turtle itself and possibly the Niagra, Kolding, and Larimore dams). I guess you learn something new every day.
---
K. Muus
GFK

Tuesday January 22, 2002
08:58:09 AM

Fished Laretta all weekend for the Rainbows that my friends told me were in there. Went through two cans of corn but only managed to tie into a few small Perch. Will go back again to try my luck.
---
chainsaw
grand forks

Thursday January 17, 2002
01:14:04 PM

Fished Laretta yesterday 2 10lb. slickies and only a couple of nice perch. Tips were on bluebill pass 6ft. of water
---
solberg
ada

Tuesday January 15, 2002
01:09:02 PM

Any reports from Laretta????????? Was there about two weeks ago and had poor luck. Fished on Bluebill pass.