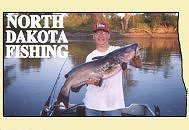 North Dakota Fishing Reports-Archive for Lake Laretta

Current North Dakota Fishing Reports
Archive:
EyeFixer
Minn

Wednesday May 01, 2002
02:19:14 PM

Did some deadbait fishing from shore a couple of days ago. Strung up several slickies in the 2-4 pound range. The count was about even between hot dogs and smelt. Had one latch onto my thunb as I was removing the hook and EYHAAA did that smart! The next one that tries that will get a ball-peen between the lookers.
---
BoxingDog
Hatton

Tuesday March 26, 2002
12:28:05 PM

Bullrush,
I grew up in Lakota. Care to share with me were you have been fishing up there? Even just directions from town.
---
Bullrush
EGF

Monday March 25, 2002
09:46:12 AM

Kris M.
Like K.Dog, I been stringing the jumbos on shrimp. The grocery store variety work the best, just make sure that they are un-cooked. Once you find an active school, it's difficult to get the bait to the bottom! I prefer to hook the shrimp by the claw, which is very durable, and let the remainder hang loosely from the hook. The best fishing that I've had this year is in some of the smaller sloughs around Lakota, they are loaded with perch and nobody fishes them, most don't have names. The shrimp have been the only thing that gets their attention. Good Luck!
---
kdog
Grand Forks

Monday March 25, 2002
05:38:11 AM

Kris, just any shrimp you can get at your local grocery store; i used the smaller cocktail shrimp and just broke off a piece of this and i think the smell must attract them. give it a whirl if you find the fish they will react to it! Tightlines!
---
Kris Moen
Gilby, ND
moener25@hotmail.com
Friday March 22, 2002
08:05:50 AM

Where can a guy find these shrimp that I hear work so well for the perch?? I am hoping to get to laretta once before it spring and I would love to get into some jumbo perch along with the northerns that the lake known for. Any info. would be appreciated.
---
kdog
Grand Forks

Thursday March 21, 2002
01:21:29 PM

the slickies have slowed down a bit but got into the jumbos yesterday. i read about the tip from a guy on stump lake using shrimp for bait and it worked like a charm. you dont need much on a hook; once i located fish on the vexi the bait took over. good to see there are still jumbos around out here.
Tightlines!
---
Squishy
PEKIN

Wednesday March 20, 2002
07:25:23 AM

Drove to Laretta yesterday, the ice is a bit soft in most areas. It seems to be thick enough, just soft. I didn't drive on it due to this. The slime rods were tough as they outsmarted me all day long. Did manage to catch one late in the day, he almost took my thumbnail off as he slipped onto the ice. He will go in the pickle jar for that kind of attitude. Tight lines!
---
Horse Pucky
EGF

Monday March 11, 2002
02:26:49 PM

The pike at Laretta are in very shallow now, as close as you can get to shore and still have a couple of feet of water under the ice. I've heard about a sunken island on the north end that's HOT but I've yet to find it (spent about 4 hours looking last weekend). I too have tried "dogs" but have only had limited success. I will have to try a spicier variety I guess. The perch have really not been biting that well as of late. I tried "chumming" like some of the others but felt/looked like an idiot out there using deep-sea tactics. Anybody else have any reports from here?
---
I Like Pike
Gilby

Friday March 08, 2002
11:03:57 AM

A couple of buddies and myself are thinking about coming to laretta tommorrow, are the pike scattered about, or is there a certain place on the lake where they are hot? We havent caught crap all year, so it would be fun to land a couple nice pike. thanks
---
Iceman
Plymouth

Friday March 08, 2002
03:56:46 AM

I used to fish Laretta quite a bit until I moved out of state to get a job. If I wanted to catch many bigger slough sharks I had to use much bigger bait. I would use herring or LARGE smelt. The ones you buy in the grocery store were too small. I would catch a lot on the smaller ones and only catch a 10#er every couple of times out. After I switched over to bigger bait I wouldn't catch anything below 6#'s. I started catching quite a few that were between 10-15#'s. I have never caught one their over 15 though. Bigger bait= bigger fish. It was almost like the bigger northerns did not even want to waste their time going for small bait. It worked very well for me.
---
jackfish
gfafb

Thursday March 07, 2002
10:37:22 AM

Fished yesterday same as bullrush. We missed several tip-ups but managed to snag two nice fish, we used hot dogs on half and smelt on the other. 2/3rds of our hits came on the "dogs". I prefer the Italian Sausage variety. Good luck to all.