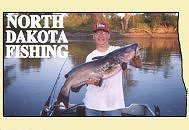 North Dakota Fishing
Hot Topics
dogman
jamestown

Thursday March 28, 2002
03:09:17 PM

Allen, Even if they replace just the pins, after labor it will bee around 100 bucks. I know I have done it twice now. the pins the first time which was close to $100 and the hinges the next year which was $140. this was at Don Whilhelm's service center in jamestown. needless to say I don't go to them for anything anymore. But back to our regular scheduled programing. I know some of you refuse to pay to hunt. I will pay. If it is about the same a a green fee I would be more than happy to. I have heard guides and land owners say that us city folk pay for parking, greens fees and admission fees to events so why can't we pay the land owner to get access to his land. Because a football game doesn't cost $300 to attend. green fees do not cost $300 dollars. In Maui the green fee was $150 at a super ritzy country club. I have no doubt that it will all come down to money. I mean, what in god's name do you expect when you elect a banker into the govenors seat. A friend of mine who is tapped into the legislature has said many of the republicans have done a 180 of their view of non-resident hunters. Some of them were talking about a 5000 non- resident waterfoul limit and a 2 week limit on upland game for non residents. All I can say is that I am proud of the way the residents have stood up and said "what about us". On Behave of all true ND sportsman I am here to say we do not expect the right to hunt on private land. We do expect our state to look out for its residents in the democratic fasion by which our leaders were chosen. I will get off my soap box now.
---
Kent Hollands
Grand Forks

Wednesday March 27, 2002
08:43:20 AM

Allen, Are you sure its not just the pins. If its the hinges it can run up to 100 bucks a side. All depends on where you go.
---
Allen
Grand Forks

Wednesday March 27, 2002
05:59:36 AM

I can relate to the broken doors concept. My 94 Ford needs hinges on both sides. It's to the point I need to lift the drivers side door to close it. Anyone know what it would cost to replace the hinges?
---
dogman
jamestown

Tuesday March 26, 2002
03:15:11 PM

I tell all you people something. If I could afford a 40,000 dollar suburban do you think this whole thing would even be an issue with me. Financialy secure I am not. I drive a 95 gmc. that is worth $7000. And by the way I have had to have my door fixed twice in the past two years. You can send that one to Pat. I would be willing to bet that Pat may drive around in an old beat up truck but I am sure he has got a nice caddy or something to go to church in. It is just a guess of course or maybe a stereotype. Kinda like how us residents think we have the right to hunt on anyones land without recourse. Gotta go but I am not done!
---
Coldy
Lisbon

Tuesday March 26, 2002
03:02:55 AM

Dogman, Poor Pat was in the Fargo Forum last Sun. yapping about how he and his company can't make no money and how the resident hunters drive up in thier $40,000 suburbans but are unwilling to pay cannonball prices when he's driving his broken down dodge with the doors falling off. What a pathetic attempt for sympathy from the non-hunting public. What resident hunter takes thier $40,000 suburban hunting? Who even has one? This clown is so full of sh--, that he could almost become Governor.
---
dogman
jamestown
maurlaub@yahoo.com
Saturday March 23, 2002
04:33:12 PM

Yes, Allen it is a little expensive. I know for a fact that the vast majority of my friends could not afford that. I could if I went once or twice and that would be it for the year. Which really doesn't matter because I am not a die hard pheasant hunter. A new or maybe not so new issue is the push by land owners to have a no trespass law. And once again I am not accusing all land owners of doing this. I tell you what Mr. Land Owner, If you do not want to post your land, I would be more than happy to do it for you. All I ask is you let me hunt once in a while. Not every day or every weekend. Just a couple of times. I myself am really paranoid about "overstaying my welcome" I will only use a spot that I have gained permission to hunt on 2 or 3 times then I will leave it alone and thank the land owner. Don't want to be a boggart or a leech like some people I know. If there are any land owners who find it a hassle to post their land. Drop me an . I would be out with a few good guys and we will fix you up the way you want it. Kinda like "Burger King", we'll do it your way. And all it will cost you is letting a couple of guys hunt your land a couple of times.
---
Allen
Grand Forks

Thursday March 21, 2002
04:24:40 PM

Hmmm, $17 a bird. Seems like a steal for the guides who charge $300 a day to only have $51 in feathered expenses. To buy pen raised roosters for working my dogs I believe I payed $11 per bird. So I guess $17 a bird seems a little high on my salary for a bird that the seller has little to no investment (not to mention ownership). I'm sure I spent an equivalent amount of that in hunting supplies, but for me to lay out $17-20 per bird would significantly increase my hunting expenses. For as much as I like to hunt, perhaps I would be just better off buying my own land. But then again, that too is frowned upon by many if you don't plan on farming it yourself. What a no-win situation.