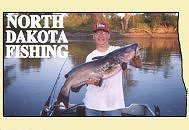 Fishing Reports-Archive
Current North Dakota Fishing Reports
All Current Fishing Reports
The Archive of Fishing Reports
name: Arun R
city: Fargo
lake_river: request a lake
Date: 06/30/2003
Time: 10:59:56 AM

Small_Lakes
Can anyone tell me where is this Blumers lake located. I have been seeing reports on it but I am unable to find it on any of my contour maps. If I have no maps I dont go there. However I need to see this lake. Do give me the exact location and how to get it from teh valley city.
Thanks, Arun
---
Name: ty b
City: rushford
: tyb34@hotmail.com
Remote Name: 206.230.105.249
Date: Sunday June 29, 2003
Time: 11:23:58 PM

Hunting_Talk
hey, me and a friend of mine would like to go prarie dog hunting but were not sure when and were the best time and place to go is. we were thinking of a Aug trip west of the missouri so if anyone knows some spot to help us out we would really like it.also if theres any thing eles we should know please tell us. thanks
---
name: Dustin
city: Minot
: arcticcat18@hotmail.com
Date: Saturday June 28, 2003
Time: 06:22:07 PM

Lake_Darling
Hit the Pike there on Tuesday. Met my limit in 1.5 hours. Using a 'Lindy' rig with a leech attached.
---
name: Jason Griggs
city: Eagan, MN
Area: Fargo
: catmaster1@msn.com
Date: Friday June 27, 2003
Time: 02:18:54 PM

Red_River
Looking to camp at the campground near Climax, MN in early August. Has anyone had any luck in that area? How is the campground? Can a guy camp next to his boat so you don't have to haul out everynight after some hard fishing. Dennis, from CatchBigCats.com, was good enough to point me towards this area.
Any info would be appreciated.
---
name: Gill Ripper
city: Union Grove, Wi
Remote Name: 65.219.120.130
Date: 06/27/2003
Time: 08:12:48 AM

Devils_Lake
Greg we fished Devils Lake for one week in mid June and never caught a Perch. I talked to a number of other fisherman and they didn't catch any Perch so if you find them let the rest of the world know. Good Luck.
Gil Ripper
---
name: Greg
city: Wisconsin
Date: Thursday June 26, 2003
Time: 03:28:43 PM

Fishing_talk
Are the perch biting in Devils Lake in July? and where are they Deep?
---
name: Gill Ripper
city: Union Grove, WI
Remote Name: 65.219.120.130
Date: 06/25/2003
Time: 10:52:23 AM

Devils_Lake
My brother-in-law and I fished Devils Lake June 12th through the 19th we camped at Woodlands. It was great we caught our limit of walleye everyday. Most of them were between 16 and 26 inches long. We fished in Crel Bay and Six Mile Bay. We used leaches and night crawlers. I caught the largest on dare devils late afternoon. Buy a map and the larger fish were in the trees. We also caught some nice Northern's the largest 36 inches. The people at Woodlands were very helpfully. Good Luck.
Gill Ripper
---
name: Paul
city: Fargo
Area: Fargo
: Prosaki@netscape.net
Date: Tuesday June 24, 2003
Time: 11:38:30 PM

Red_River
Thanks Ed. I'll be sure to try that. I have been catching mostly cats, and goldeye, too, but would like to see some walleye as well. I hope to get back on the river again soon, and the also the rain stops.
Paul
---
name: Jeff
city: Grand Rapids
Area: Grand Forks
Date: Tuesday June 24, 2003
Time: 02:13:38 PM

Red_River
Hey, I was just wondering if it is too late to head to the Red River area to catch some cats. Also, if you guys tossed out some areas to fish that would be great too. I am a pretty avid fisherman with limited experience fishing cats. Thanks. Jeff
---
name: Brad Durick
city: Grand Forks
Area: Grand Forks
: bdurick@yahoo.com
Date: Tuesday June 24, 2003
Time: 01:52:12 PM

Red_River
Jake,
Welcome to Grand Forks. The river is full of places to fish from shore. I usually don't fish from shore but I can tell you a couple of places I know. By the riverside dam is a good place, also just to the north of the north landing there is a hole that can be good for cats. On the south there is a couple good spots just off the bike trail near central park. (May be closed for dike construction, Not sure) that should get you started for now. If you have any more questions or want me to elaborate drop an .
---
name: Greg
city: Oshkosh,Wis
: Monk96@charter.net
Remote Name: 24.196.157.190
Date: 06/23/2003
Time: 09:50:30 PM

Devils_Lake
Fished DL in March and did good on perch though the ice. well' Dad wants to go in july in a boat for perch any ideas where to perch fish this time of year on Devils Lake?
---
name: Dan
city: West Fargo
Remote Name: 67.1.206.239
Date: 06/23/2003
Time: 11:47:18 AM

Devils_Lake
Fishermen-
Didn't catch barely anything at all. Only a few really small walleye and a white bass. We didn't have a boat so we were off shore the whole time. By the bridge by the casino on the west side got snagged ALL the time. We had to cut our line about 6 times in one night. Anyways nobody anywhere seemed to catch anything. ON our last day of fishing we saw people with boats fishing off shore. Fishing wasn't good but still had a good time.
---
name: Dan
city: West Fargo
Remote Name: 67.1.206.239
Date: 06/23/2003
Time: 11:42:32 AM

Devils_Lake
Anybody-
Went fishing but didn't catch barely anything at all. A few really small walleye and even a white bass. WE didn't have a boat so we were off shore the whole time. ON sunday the fishing was so bad that people with boats were fishing off shore. Nobody that I heard caught anything anywhere on the lake. Still had fun though.
---
name: Jake
city: Grand Forks
Area: Grand Forks
Date: Sunday June 22, 2003
Time: 04:49:25 PM

Red_River
Hello, I have just moved to the Grand Forks area from Iowa and love to fish. I have made a couple of attempts on the Red River and have yet to score. As I am just starting out I am restricted to fishing from the shore and was wondering if anyone could point me in the right direction for a location to try to hook up on some cats. Thanks,
Jake
---
name: Backwater Eddy
city: Horace
Area: Fargo
: backwtr1@msn.com
Date: Sunday June 22, 2003
Time: 09:46:06 AM

Red_River
Paul rivers eat tackle, fact of life, just like death and tax's Eh. If snags drive you nuts, then rivers are a poor choice for you to gain much serenity. ;)
Yet you can limit your donation to the river Gods by thinking the top 2/3rds of the water Coulomb for walleye and pike, not the lower 1/3rd.
Baits that often work well for summer pike are Bass style spinner baits and shallow diver plugs like a Smithwick. Work your presentation parallel to shore around key structures, parallel is key. When you do get hung-up, and you will, just patently walk to the opposite angle of the snagged lure and then try to pop it free. More often then not this will do the trick and your bait will be free again. Most active predators are in shallower water when feeding, so don't worry about the middle of the river and you will snag less and catch more. Use super-braids like PowerPro 8-30 line and your hooks will bend and you will get them lures back, most of the time. An expandable rigid lure retriever is a wise investment. I have easily paid for one on the first trip when casting plugs on rivers.
Cheap bait Eh. Two options come to mind on cheap baits.
One is pick your own night crawlers, and the second is buy a dip-net and locate your own shiners. A minnow trap is another good bet and will save you some buck over time. That's if your location is not too far from where you fish. Once it gets too far away the price of gas offsets any savings the trap may offer you. Your better off hitting the local bait shop then.
Last tip. Fish what is fish-able.
Do not get so focused on one species that you miss out on other opportunities here on the Red.
Spring and fall generally offers the best pike and walleye fishing on the Red River system.
Summer is tough on walleye most of the time, pike can be caught on dams in the heat of the season, but it is still a very hit and miss deal. If you only target walleye and pike you will be frustrated quickly, look to other options and enjoy the day.
Look for a wider range of species and you will lean more about the system and catch far more fish.
Hope this helps ya Paul?
Good Fish'n Eh!
Ed "Backwater Eddy" Carlson
---
name: Paul
city: fargo
Area: Fargo
: prosaki@netscape.net
Date: Saturday June 21, 2003
Time: 01:42:36 PM

Red_River
Can anybody tell me how to catch walleye or nothern's on the Red? Or how to avoid snaggging and losing lures?
Also, how can I get the best bait for walleye and cats with minimal mess or cost?
Please me
---
name: Chad
city: Grand Forks
Remote Name: 24.220.35.164
Date: 06/20/2003
Time: 01:43:51 AM

Devils_Lake
Jeff, Dan...
If your having problems at Devils, the first thing you want to do is get some sort of lake map, cheesy or the 4.00 one is fine. Look at the way the wind is blowing and has been blowing the past few days. Bait fish will be in the wind blown areas and the walleyes wont be far behind. Morning and night the fish are shallow. Heres my method and it works just about anywhere on the lake. Early morning, shallow where rock and timber meet from a recently wind blown shore, look in the water and make sure bait fish are present.If you dont get a fish from a hook and a leach on any sort of rig then move and try again. Mid morning, work your way deeper. As the sun gets hotter the fish back off into the 10-20ft water. If you were on fish in early morning look at your contour map and you will find the most likely gathering point for fish trying to escape the heat. This same pattern follows for the evening bite only in reverse. Although if your after trophy fish...deep is the only way....very deep. good luck.
Chad
---
name: Jeff
city: E.G.F,Minn
Remote Name: 205.188.208.12
Date: 06/19/2003
Time: 11:22:59 PM

Devils_Lake
Dan...Didnt get back here for awhile-sorry for the wait.Usually anytime June thru Aug is good.Besides the westside,BlackTiger area can be good.I couldnt say what catches the best fish.Did you have any luck? We talked to ALOT ofpeople who had our success,VERY few walleyes.Except for a couple who gottem before dark on bobbers.I just wish my pardners would have the patience to locate fish..then fish,haha.We couldnt find camping anywhere because of a 2day contest,and then the 4day WalMart RCL guys were comingto prefish 3-4days early. Except for the pickups starter going out-it was fun.So I'll go back in a couple weeks-AFTER calling campgrounds!
---
name: Backwater Eddy
city: Horace
Area: Canada
: backwtr1@msn.com
Date: Thursday June 19, 2003
Time: 09:30:49 PM

Red_River
Well they better Eh. ;)
HA!
Stu, Jim, Tim, and crew are ace's of the rivers and lakes of the region, a very talented crew.
I think us Red River Guides need to hook up on a trip to the DEEP SOUTH some winter soon, like South America. I missed the boat last winter but I hope to catch it this season. Ya know, that would be a interesting trips Eh.
---
name: Scott McNamee
city: Grand Forks
Area: Canada
Date: Thursday June 19, 2003
Time: 09:29:12 PM

Red_River
Pics of our trip:
Note the cool catch by Brad Do. He actually caught that fish from falling!
---
name: Scott McNamee
city: Grand Forks
Area: Comment
Date: Thursday June 19, 2003
Time: 09:20:36 PM

Red_River
Yes, Ed, that's him.
For what it's worth, they spoke very highly of your fishing abilities!
---
name: "Backwater Eddy"
city: Horace, ND. USA
Area: Canada
: backwtr1@msn.com
Date: Thursday June 19, 2003
Time: 09:16:28 PM

Red_River
Scott if your talking about Jim S, "Da Kanuck Eh", Yup he is a great guy.
I am due to look him up and go fish some Sturgies some time soon.
---
name: Scott McNamee
city: Grand Forks
Area: Canada
Date: Thursday June 19, 2003
Time: 05:32:56 PM

Red_River
It WAS agreat trip! Absolutely one of the best fishing guides I've fished with. Nicely done Jim!
I'll be sure to return in the near future. Jim is a class act.
Jim, could you be gracious enough to put up your contact information? I'd like to see Stu's information posted, also, so others can take advantage of your fine service!
---
name: Brad Durick
city: Grand Forks
Area: Canada
: bdurick@yahoo.com
Date: Thursday June 19, 2003
Time: 09:52:26 AM

Red_River
Canuck, Fishing with you was a pleasure. I can't speak for the other two but I think they will agree, you have a knowledge of fishing cats that far excedes anything I could have expected.
For those of you who don't know what we are talking about. Scott, Brad, and myself went to a charity fishing event in downtown Winnipeg on Tuesday. All proceeds were to go toward the inner city youth program. We ended up being paired with Canuck as our guide for the day. It was great that we knew each other from this site but had never met in person.
By the way Team Grand Forks Won the Tourny.
---
name: Canuck
city: Lockport
Area: Canada
: jstinson@mb.sympatico.ca
Date: Wednesday June 18, 2003
Time: 11:44:33 PM

Red_River
So Uall know it really is a small world. I ended up taking Brad, Brad and Scott out fishing on the Red/Assiboine Rivers in Winnipeg yesterday strickly by chance. And yes, guys these fellows can fish cats. I have to say Thanks to them for a great few hours of fishing on the River. I will let them tell you their story of how they did but I can tell U that it was their knowledge that lead to the final results.
---
Name: Marty
City: Grand Forks
Remote Name: 24.220.2.238
Date: Monday June 16, 2003
Time: 10:59:39 PM

Hunting_Talk
Tom, the reason that you don't see a problem with the number of hunters is that you are used to what the hunting situation is like in California. I have a cousin who grew up in ND, and lives in California also. He comes back here every year to hunt, and the horror stories he tells of the hunting situation in California is what we want to avoid. To you, there probably isn't crowding as it is immensely better than anything you can expect in California. To those of us who live here, or grew up here and moved away it is getting crowded and drastically changing from the way it was. Just a difference in perspectives.
---

Back to the Archive of Fishing Reports