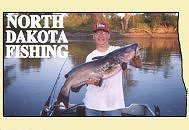 Fishing Reports-Archive
Current North Dakota Fishing Reports
All Current Fishing Reports
The Archive of Fishing Reports
name: Willy
city: Grand Forks
: willwills@hotmail.com
Date: 01/14/2003
Time: 05:21:39 PM

Devils_Lake
Hey Blake there is the Elks club tourney next weekend but all tickets are sold out, you need to get the tickets within a week or 2 after they release them (usally in Oct)
---
name: Brad Anderson
city: Fargo
: Brad.Anderson@ndsu.nodak.edu
Lake: Pipestem Reservoir
Date: Tuesday January 14, 2003
Time: 04:37:59 PM

Jamestown
Fishing on both the Jmaes and the Pipe has been very spotty this year to say the least. I myself have fished many times out on both bodies on water with below average success, compared to the last two-three years. Also have noticed that the number of people fishing both reservoirs is way down from the last couple years. I can remember seeing groups of houses 2 years ago numbering in the 200-300 range. This year the biggest groups are from 10-15 houses. Anybody have specific directions to where all the fish are biting this year?? Will exchange info on spots that have produced for me this year so far.
---
name: Grant Dahl
city: Grand Forks
Date: Tuesday January 14, 2003
Time: 03:34:22 PM

Lake_Laretta
Hows the fishing out there this lately? Any nice perch or northerns?
---
name: walleye
city: devils lake
Date: 01/14/2003
Time: 11:14:15 AM

Devils_Lake
Fished devils lake on 1-13 on Creel Bay. Pretty cold, saw lots of perch on the underwater camera but didn't seem too active. Noticed they all left the area and suddenly I saw big red on my fl-18 about 3ft off the bottom. went back to look at the camera and saw a BIG muskie who cruised around all the small baits and then left. Pretty exciting anyway. Sure wish we could use live sucker minnows out here! Had some walleyes move in right around 5pm and caught a few but they were all small throwbacks. 24ft. off beer can island.
---
name: Redleg
city: Fargo
Lake: Jamestown Reservoir
Date: Tuesday January 14, 2003
Time: 10:44:26 AM

Jamestown
Fished the rez yesterday. got on at smoky's. 100 yds or so out in 18ft of water i picked up 7 keeper 'eyes. many small ones. also caught 8 slab crappies about two and a half ft under the ice. pink jigs are the ticket. redleg
---
name: Kat
city: St.Paul
: phong651@hotmail.com
Lake: Pipestem Reservoir
Date: Tuesday January 14, 2003
Time: 01:15:47 AM

Jamestown
just wonder if there's any fish biting. planning to head out there this weekend. please give me more info. thanks.
---
Name: mike womack
City: auburn
: meanjean@locl.net
Date: Monday January 13, 2003
Time: 03:25:26 PM

Hunting_Talk
I am interested in prairie dog hunting and I am just getting started. I would like to make this an annual trip with some co-workers but have no idea where to go. Can you help? Public ground private ranchers who would welcome the presents of hunters and campers for a few days. We would rather not pay for a guided trip if possible. thank you
---
Name: Mike Filkowski
City: Keene
: archer109@hotmail.com
Date: Monday January 13, 2003
Time: 12:30:14 PM

Hunting_Talk
David I live 6 miles north of Keene, and hunting opportunities are there. Lots of sharptails and pheasants. The mule deer are in great numbers in the national grasslands. some time and we can talk
---
name: Blake Anderson
city: Groton Sd
: anderson_blake@hotmail.com
Date: 01/13/2003
Time: 01:27:24 AM

Devils_Lake
Hello i am wondering if anyone can tell me about any upcoming icefishing tournaments on Devils Lake. i have heard that there is a big one that takes place there every year but i dont know any details.
e-mail me if you have any info anderson_blake@HOTMAIL.COM
Thanks Blake
---
name: dana annis
city: chippewa falls
: dana626@earthlink.net
Date: 01/12/2003
Time: 05:26:39 PM

Devils_Lake
fishing very slow d
---
name: Daniel
city: mINOT
Date: Sunday January 12, 2003
Time: 12:14:43 PM

Lake_Darling
HELLO ALL i HAVE DOING SOME FISHING ON DARLING THE LAST FEW WEEKS NEAR THE DAM. I HAVE HAD MY LUCK IN THE WALLEYE. i HAVE BEEN USING SOME GLOW JIGS WITH MINNOWS. ALL i HAVE CAUGHT WAS SOME NOTHING BIG. bUT THEY ARE DOWN THERE. fISHING IN ABOUT 15 FEET OF WATER, i CAUGHT ONE A THE NEW RAPALE VERTICAL JIG. GOOD LUCK
---
Name: Allen
City: Grand Forks
Date: Saturday January 11, 2003
Time: 08:38:05 AM

Hunting_Talk
David, Keene is on the edge of the northern edge of the badlands and has excellent mulie and white tail deer hunting in every direction. There are also some antelope in the area, but good luck trying to get a tag!! Reasonable numbers of pheasants, sharpies, and huns for upland hunting. Some ducks and geese in the fall, but waterfowl aren't as plentiful. Beautiful area to hunt, access can be a problem unless you are hunting with someone from around there though. Overall I really enjoyed hunting that area when I lived and worked out there.
---
Name: David
City: Bigfork, Mt.
: bearrun@centurytel.net
Date: Friday January 10, 2003
Time: 05:14:13 PM

Hunting_Talk
I have a friend with property near Keene ND. Can anyone Tell me what hunting opportunities exist in that
part of the state. Many thanks, David Dale
---
name: J-dogg
city: New Holstein Wisconsin
Date: Thursday January 09, 2003
Time: 02:49:33 PM

Stump_Lake
i would agree with Gar from crivitz there are no dam fish in this lake I think I punched near 200 holes also we covered the hole lake not one bite yes I said bite i agree it's fished out that is if there ever was a fish in it
---
name: Bucktammer
city: Arvilla
Date: Thursday January 09, 2003
Time: 01:57:37 PM

Lake_Laretta
Stumpguide, I have used smashed ciscos for chummin'; it seems to work better in the spring of the year for whatever reason. The fishing has been great for pike this winter, remember to wear gloves though, ripped my index finger about off setting the line on a 12#er earlier this wk.
Good Fishing!
---

Back to the Archive of Fishing Reports