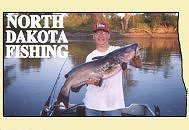 Fishing Reports-Archive
Current North Dakota Fishing Reports
All Current Fishing Reports
The Archive of Fishing Reports
name: outdrznd
city: Horace
: outdrznd@aol.com
lake_river: comment
Date: 12/09/2002
Time: 03:23:49 PM

Small_Lakes
Thanks Allen!! Your interpretation was just what I thought. I will know next time that I can access the lake according to the "high water" mark. Has anyone been able to get out on Minnewauken Flats area or Blacktiger Bay without any problems? What is the latest ice thickness on these areas(if you know)? I am curious, are the Flats still a Perch haven and the Towers a Walleye haven?
---
name: Allen
city: Grand Forks
Date: Monday December 09, 2002
Time: 12:50:09 PM

Stump_Lake
Went to Stump on Saturday from 11:15 - 2:00 pm. Fished just S/SW of cty rd #4. Started out in 28 ft of water on the N side of the "group". Caught nothing, saw at least one fish taken within the bigger group of fishermen, but I worked my way towards the north shore and although I had a couple fish show up on the vexilar, they swam right on by without being interested in my offering.
---
name: Allen
city: Grand Forks
lake_river: comment
Date: 12/09/2002
Time: 12:43:21 PM

Small_Lakes
OutdrzND,
I have no experience with this posted lake, but a farmer/landowner can only post the land privately land owned adjacent to a public lake. The way I understand the law is: unless 100% of the shoreline is privately held, the water is state property and some access rights are implied up to the high water mark (hence, many small sloughs are 100% private, but when fishing Devils Lake where it has expanded onto privately owned lands we don't have to worry about getting kicked off section XX because somebody technically owns that part of the bottom of DL. On lakes and rivers you may should be able to use the shorelines of public waterways up to the high water marks. This can obviously be a bone of contention between adjacent landowners and the state because many landowners mistakenly assume they own the land up to water edge and if the water recedes they are "making land".
Obviously, it's a complex interpretation at best, but as long as the body of water has a "public" form of access you should be able to travel freely upon the surface of the water. A good case in point is Stump Lake. The land on the north shore of the lake is posted pretty solid making shore fishing difficult at best during the summer, but during the winter people drive or walk on the ice via old county road 4 which is now under water. This public access makes all of Stump available to public fishing (there are other access points as well). My recommendation would be to write NDGF for access information on your specific body of water. I don't believe they are in the business of stocking privately held sloughs unless access exists or until prior access arrangements are made.
---
name: outdrznd
city: Horace
lake_river: comment
Date: 12/09/2002
Time: 10:16:17 AM

Small_Lakes
According to the NDGF stocking reports, Ekelson Lake near Ekelson is the body of water that has been stocked....not the one along the Interstate. Has anyone else tried Meadow Lake? I have found this lake to be in Meadow Lake township in Barnes County. Check the stocking reports on this one!! You will be amazed. You would think it should be another Hobart when fishing was prime. Any information about Kee Lake and why it is POSTED by the landowner? I was under the impression that this was a fishery OPEN to public fishing. I found the only access to be in the NW corner of the lake...only tracks of one lone fisherman who ventured out about 35 - 40 yards and came back after drilling a few holes. Come on all you hardwater fishers of men, post some reports so we can hear how others are doing!!! It is time to drill some holes - the season is upon us!!
---
name: outdrznd
city: Horace
lake_river: comment
Date: 12/09/2002
Time: 10:06:12 AM

Small_Lakes
gabe, did you fish the lake right along I-94 or did you go North towards Ekelson and fish the lake by Ekelson? The lake NORTH a couple of miles from the I near Ekelson is the one that has been stocked.....not the one right along the I.
---
name: matt
city: harwood
: dermit16
lake_river: Brewer Lake
Date: 12/08/2002
Time: 05:55:17 PM

Small_Lakes
i went to brewer and sat there for 3 hours and didnt get a nibble. i talked to some other guys out there and they said no one is catching anything on brewer.
---
Name: gabe
City: fargo
: honker12000@hotmail.com
Date: Saturday December 07, 2002
Time: 08:25:26 PM

Hobart_Lake
hit n.hobart sat.not a bite nothing on the graff.tried moon lake 2 6"pertch bad first day,they have to bite sooner or latter?talked to 4 other guys on hobart nothing.
---
name: gabe
city: fargo
: honker12000@hotmail.com
lake_river: Brewer Lake
Date: 12/07/2002
Time: 08:18:53 PM

Small_Lakes
tryed eckelson just off of I-94 not a thing lots of shrimp thanks for the info.HONKER
---
Name: dogman
City: jimtown
Date: Saturday December 07, 2002
Time: 07:59:51 PM

Hunting_Talk
Ya, Staz that would be very nice. Unfortunately it is a little more complicated than that. The future of hunting is in the land owners hands and they want things their way which is no restrictions on NR waterfowl. They would rather make a buck and throw our resource into a non protective state meaning, A million hunters could come and basicaly ravage the resource. Now these same land owners would have you believe that us residents who do not own land want it all to ouselves. that would be nice and to say I do not want that is a lie. But, I understand that we can not have it to ourselves and that we must share with others. However there must be a limit to protect the resource. I have talked with NR's and they support a limit. They really do not want this resource placed at risk either. So it is all about money. And our Govenor is a banker. Who do you think is going to win this? I bet the cap gets thrown out next year. then Pointer guy can make all kinds of money. none of which will ever help the average Joe. But come and hunt anyway, we will welcome you and you will have a great time. Just plan ahead is all. I guess some legislators are talking about upland limits. goodluck passing that with a banker in the chair.
Back to The Archive of Fishing Reports