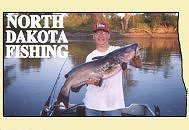 Devils Lake Fishing Report #8-Archive
Current North Dakota Fishing Reports
All Current Fishing Reports
The Archive of Fishing Reports
name: Rick
city: Fargo
: fsholbr@hotmail.com
Date: 03/01/2003
Time: 12:19:43 PM

Devils_Lake
We fished DL four days around Presidents Day. Caught lots of fish but, you had to work for them. Jigging spoons worked well you need to find the submerged brush. I would say that the fishing was good but you have to be willing to move. I would not stay in one place for more than 15 to 20 mins with out either changing lure or moving.
Rick
---
name: Redneck
city: Hillman
Date: 02/28/2003
Time: 12:59:39 PM

Devils_Lake
There must not be to much action on the big DL this year. I have not herd to many reports.
---
name: Travis Ryks
city: Willmar
Date: 02/28/2003
Time: 10:59:19 AM

Devils_Lake
Hows the perch fishing going
---
name: Bobberstop
city: Grand Forks
Date: 02/27/2003
Time: 03:07:54 PM

Devils_Lake
Just wondering if anyone has paid the twenty bucks for the premium upgrade on fishingbuddy and is it worth it...
Thanks
---
name: Wayne Liska
city: Grants Pass
: barbara@liska-auctioneers.com
Date: 02/23/2003
Time: 04:47:26 PM

Devils_Lake
devils lake current fishing report
---
name: Wayne Liska
city: Grants Pass
: barbara@liska-auctioneers.com
Date: 02/23/2003
Time: 04:47:25 PM

Devils_Lake
devils lake current fishing report
---
name: joe kromschroeder
city: inver grove hts
Date: 02/23/2003
Time: 12:43:41 PM

Devils_Lake
how are perch bitting
---
name: Cory
city: Fargo
Date: 02/17/2003
Time: 06:03:56 PM

Devils_Lake
Never fished DL before where is a good place to start for walleye and perch.
---
name: mike young
city: minesota
Date: 02/14/2003
Time: 04:46:05 PM

Devils_Lake
This year has been great for JUMBO PERCH.Last weekend we got over 300 perch in a bout 10 hours on the lake. We fished devel Lake. We brought hope 75 perch over 11 inches. Didnt even have to use bait thet were very aggresive.
---
name: Randy
city: GFAFB
Date: 02/11/2003
Time: 09:12:18 AM

Devils_Lake
Still couldn't find daytime walleyes in Black Tiger Bay but FINALLY found some perch (without drilling 1000 holes) on Sunday. Nothing huge but kept 9 fish between 9 & 10.5 inches. Found them in 34ft near Eastbay Campground. They weren't aggressive but they were biting all afternoon. It was windy and cold but it didn't seem to matter to the perch. Maybe things will get better, it's been a tough bite the past couple of weeks.
---
name: greg m
city: grand forks
Date: 02/09/2003
Time: 11:09:20 PM

Devils_Lake
rockey point slow this week end in 53 ft better at 43 feet but nouthing to get to excited about yet. Perch of average size and small walleys in our house,
---
name: Ron Waege
city: Tomah, Wisconsin
: noregeaw1@hotmail.com
Date: 02/04/2003
Time: 03:33:43 PM

Devils_Lake
Gayle; We fish the Devil a couple of times a year.For perch we use genz worms tipped with waxies or spikes or inticers tipped with a minnow head. Most of the bait shops have a good selection, but Gander Mountain has everything too.For walleyes almost anything works. Our tackle box has jigging rapalas, rattlesnakies, buckshot rattle spoons etc.(LOTS OF DIFFERENT COLORS)Tip these lures with a minnow or pinch off the head and use it. We also have had excellent results using the inticer tipped with a head.I hope this helps, feel free to e-mail me and have a good trip.
---
name: 'lil johnny
city: Monticello, MN
Date: 02/04/2003
Time: 01:06:01 PM

Devils_Lake
Hey Gayle, If you cant get ahold of a Kastmaster, or a Ratfinky, try to find a Jig-A-Whopper. They work fairly well also...
---
name: Fred
city: Minot
: fredibew714@hotmail.com
Date: 02/03/2003
Time: 09:47:31 PM

Devils_Lake
Heading to devils lake on thursday.Any reports on were to start looking for some walleys and perch. You can post or me at, fredibew714@hotmail.com Thanks
---
name: redneck
city: hillman,mn
Date: 02/02/2003
Time: 01:34:30 PM

Devils_Lake
how is the northern fishing on dl? possibly thinking of running over to try it.
---
name: gayle o'brien
city: Neenah
: gaylendave@ameritech.net
Date: 01/25/2003
Time: 12:44:23 PM

Devils_Lake
WE ARE COMING TO DEVILS LAKE ON THE 16TH OF FEB THROUGH THE 19TH HAVE BEEN READING YOUR REPORTS AND THIS MAY SOUND DUMB BUT WE HAVE NEVER FISHED THERE BEFORE, BUT WHAT IS A KASTMASTER? AND A RATFINKY, WE WANT TO FISH WALLEYE AND PERCH IS THERE ANY SPECIAL BAITS WE SHOULD BRING ALONG? THANK YOU TO ANYONE WHO WILL GIVE ME SOME INFO. GAYLE
---
name: cvikes80
city: grand forks
Date: 01/22/2003
Time: 11:00:47 PM

Devils_Lake
fished main bay on sunday and today. sunday we caught 4, well 3 but a 2 ponder was in the house and got off the hook at the hole, actually had it on the floor for a brief moment before it flopped perfectly head first into a different hole. (funny house those little buggers can make you act just like them, flopping around on the floor). we kept 1 on sunday which was 3 lbs. today i went by myself to the same spot caught 4 kept 3 that were 1 lb had a monster up to the bottom of the ice just coulndnt get it through the hole. two good tail whips and the jig broke off. my guess on the size is 6 lbs give or take. had several others on that would have been eaters but got off for whatever reason. i think i need to put a little bigger trebles on the jig im using. all in all its been a blast out there. if i could i would go everyday. wish i could afford an aqua view to check those critters and see what makes them tick. we have a house on mainbay in 17 feet of water which is where i have been fishing. the bite today began at 2:30 and lasted till 6:30 which is better then it was in the past few weeks. normally it wasnt starting till 4:30. tight lines everyone.
---
name: rhurley49
city: sioux falls
: rhurley49@sio.midco.net
Date: 01/20/2003
Time: 06:33:17 PM

Devils_Lake
7 of us fished Mission, south Black Tiger, Haybale, Creel and East Bay on the 18th and 19th. Black Tiger produced numerous bait sized perch and East Bay produced about 20 perch from 8 to 10 inches. Are these North Dakota JUMBO's. The funniest thing was talking to the 9 guys from Minneappolis who paid $50 bucks a day for a 6x6 ice shack for all 9 of them. Lucky they brought ther portables with them.
---
name: RBB
city: Lawton
Date: 01/20/2003
Time: 08:56:45 AM

Devils_Lake
Fished Saturday, 1/18, did decent on walleyes at Budweiser in 10' water. They sat on the bottom and wouldn't even look at the lure until I put on a bright-colored buckshot and rattled it aggressively, which got them to bite. Caught 7, but threw back 5. Did well on perch in the later morning/early afternoon at Swanson's in 45' water using a glow hali tipped with spikes, and also did decent using a full minnow on a genz worm. From the looks of it out there, everyone was doing well on perch at Swanson's so I'm not sure it mattered to much what was being used but that's what I had luck on.
---
name: Jumbo
city: Grand Forks, ND
Date: 01/19/2003
Time: 12:23:58 AM

Devils_Lake
Tip-Up and I are gonna hit the big lake tommorrow, just the afternoon/evening bite...Should be a blast, sounds like the walleye's are easy pickin's in the shallows in by the trees...Probably try the Flats...I'll keep yah posted...JUMBO!!
---
name: Matt Mireault
city: Grand Forks
: sportsman_mireault@hotmail.com
Date: 01/18/2003
Time: 09:51:47 PM

Devils_Lake
i got back from devils lake 2 day and we tried the south end of blacktiger bay and the west side of blacktiger bay and no one was catching any thing.we tried 15' 17' 22' 30' and 23'and we didn't have a bite good luck everyone
---
name: Matt Mireault
city: Grand Forks
: sportsman_mireault@hotmail.com
Date: 01/17/2003
Time: 09:55:44 PM

Devils_Lake
I'm back for another year of fishing reports with everyone here! Tomorrow my stepdad and my brother and I are going to DL to snag us some big walleye's. I will tell u guys how we did ! wish us luck
---
name: Willy
city: Grand Forks
: willwills@hotmail.com
Date: 01/14/2003
Time: 05:21:39 PM

Devils_Lake
Hey Blake there is the Elks club tourney next weekend but all tickets are sold out, you need to get the tickets within a week or 2 after they release them (usally in Oct)
---
name: walleye
city: devils lake
Date: 01/14/2003
Time: 11:14:15 AM

Devils_Lake
Fished devils lake on 1-13 on Creel Bay. Pretty cold, saw lots of perch on the underwater camera but didn't seem too active. Noticed they all left the area and suddenly I saw big red on my fl-18 about 3ft off the bottom. went back to look at the camera and saw a BIG muskie who cruised around all the small baits and then left. Pretty exciting anyway. Sure wish we could use live sucker minnows out here! Had some walleyes move in right around 5pm and caught a few but they were all small throwbacks. 24ft. off beer can island.
---
name: Blake Anderson
city: Groton Sd
: anderson_blake@hotmail.com
Date: 01/13/2003
Time: 01:27:24 AM

Devils_Lake
Hello i am wondering if anyone can tell me about any upcoming icefishing tournaments on Devils Lake. i have heard that there is a big one that takes place there every year but i dont know any details.
e-mail me if you have any info anderson_blake@HOTMAIL.COM
Thanks Blake
---
name: dana annis
city: chippewa falls
: dana626@earthlink.net
Date: 01/12/2003
Time: 05:26:39 PM

Devils_Lake
fishing very slow d
---
name: Justin Odegaard
city: Moorehead
: ball_is_life_54@hotmail.com
Date: 01/07/2003
Time: 02:07:09 PM

Devils_Lake
I was fishing on the north side about 30 yards from shore in about 7 feet of water. I caught my ten perch and most were in between 10 and 14 inches but i caught one 17 incher that was 2.9 pounds she is sittin on my wall right now. I was using a kastmaster, and 2 bobbers. I caught mostly everything on my kastmaster.
---
name: Richard
city: Lawton
Date: 01/07/2003
Time: 08:51:28 AM

Devils_Lake
Any reports out there? I've heard it's been pretty slow, but where have people been driving besides Haybale and a bit over by Woodland? How far are people driving out on East Bay and Black Tiger (of course today's weather isn't helping things at all).
---
name: walleye
city: DEVILS LAKE
Date: 12/30/2002
Time: 06:24:03 PM

Devils_Lake
SORRY I HAVEN'T HAD ANY FISHING REPORTS ON HERE YET THIS WINTER BUT WE HAVE BEEN WORKING REAL HARD TO MAINSTREAM UNCLE OLE BACK INTO SOCIETY.
UNFORTUNATELY, HIS DELUSIONS AND HALLUCINATIONS HAVE NOT ABATED AND I WILL BE FORCED TO TAKE HIM BACK TO THE CENTER.
WE WILL BE TAKING HIM ON ONE FINAL OUTING NEXT WEEK TO RED LAKE AND LAKE OF THE WOODS IN HOPES THAT HIS LAST DAYS WILL BE PLEASANT. AS USUAL, WE WILL LET HIM THINK HE CAUGHT ALL THE FISH.
---
name: Ole
city: Andover, MN
Date: 12/30/2002
Time: 05:36:20 PM

Devils_Lake
Great Fishing Forum! (with one minor exception) WATCH OUT for the frequent contributor who has the audacity to call himself "WALLEYE". I've fished with this guy for fifteen years, both summer and winter, and the only time his hands smell like walleye is when he's recently meet up with Helga. He couldn't catch a fish if you threw it in his lap. He poops on the ice, pisses on the side of my boat, and pukes in the hole. Only guy I know who tries to troll when ice fishing. Two beers and he starts bobbing and weaving all over the fish house knocking your stuff down the hole. He's trouble. Take NO advice from him. Friends, you've been warned
---
name: Allen
city: Grand Forks
Date: 12/30/2002
Time: 03:18:48 PM

Devils_Lake
Went to Black Tiger on Sunday. Fished the trees south of the sunken road away from the crowd until 2:00, nothing!! Could get fish jigged up off the bottom on the vexilar in 17 ft of water, but couldn't get them to bite. Moved straight out into 36 ft of water and found some perch (guys just south of me were reeling them in for several hours and were good at keeping the action a secret). Most I caught were small and brought up slow enough to put back, kept one about 13 inches and another brought up too fast. Fella fishing next to me moved into my old holes near the trees around 3:30 for the walleye bite, I drilled new ones. Again, I could get fish jigged up in 17 ft of water and couldn't quite get them to take the Hali/minnow head combo. Fella in my old 17 ft hole caught a nice 3 lb(??) walleye. Go figure! Gave him the two perch I had, went home. Typical day on DL for me.
---
name: Brad Durick
city: Grand Forks
: bdurick@yahoo.com
Date: 12/29/2002
Time: 11:59:25 PM

Devils_Lake
Jimmy,
A good place on Devils Lake to start is straight off the boat ramp at Black Tiger Bay. Go stright off the ramp about a quarter of a mile. There is an old sunken road there. You will want to be off the road on either side to find perch. If you have a Vexilar look for about 34-26 feet. Be prepared to move around because the perch can be as little as 20 yards from you. Also, look to the south, you may see some houses at the south end of the bay. that is also a pretty good place to go. Hope this helps.
My advice is find a good lake map. This will prove to be an asset in the game of fishing devils lake.
---
name: Jimmy
city: Grand Forks AFB
: jplacquay@hotmail.com
Date: 12/29/2002
Time: 05:35:56 PM

Devils_Lake
I need to know where to find some fish. I am taking a kid fishing on monday, and I want it to be a good time. I don't can if all we catch is sunfish just anything but I don't know where to go. I have only fished the lake once. HELP please.
---
name: Marty
city: Grand Forks
Date: 12/28/2002
Time: 06:43:57 PM

Devils_Lake
Tried to spear fish on 6 mile bay at Devils Lake. I had heard that water clarity there was good, but if I put my red and white decoy more than 3 feet in the water, you couldn't see it.
Ice was 16 inches where I was at, and after dragging all my stuff and my dark house out, I went back and drove my pickup out there. Lots of people driving now.
---
name: crazeyfisher
city: fargo
Date: 12/28/2002
Time: 11:06:26 AM

Devils_Lake
Creel bay was dead in 12 to 14 feet one little perch. anybody else doing anything.
---
name: walleye
city: devils lake
Date: 12/26/2002
Time: 02:49:51 PM

Devils_Lake
today I saw 2 pick-ups about 2-3 blocks out from shore on creel bay. the reportI got was 11-13 inches of ice. reports of 14 inches on wolford's bay. I'm going to wait another couple days before I drive out.
---
name: Don Reston
city: Sioux City
Date: 12/25/2002
Time: 09:53:44 PM

Devils_Lake
Holy Cow!
I can't believe I've never seen this website before!
I am so impressed. TRUTHFUL fishing reports! Man, what will they think of next!
Absolutely the best resoucre for fishing in North Dakota!
Yes!
---
name: walleye
city: devils lake
: walleye3_2000@yahoo.com
Date: 12/24/2002
Time: 12:29:21 PM

Devils_Lake
they still are not driving on creel bay. on sunday i heard there was 11 inches but as of today, i only saw 4wheelers out there..
---
name: William
city: Mich
Date: 12/23/2002
Time: 04:15:12 PM

Devils_Lake
Any report on the ice around DL?
---
name: Tumbleweed
city: Kansas Missouri
Date: 12/23/2002
Time: 03:45:49 PM

Devils_Lake
I Was ice fishing on a full moon night and i dropped my CIGARS in the hole!!!about 5 min later I started catching fish left and right,but they were to small.Then I caught a huge small mouth bass!The next morning I was cleaning fish and what should I find?????My CIGARS in my big small mouth!!!That explains why I caught it!!!!!!!!
---
name: cateyepike
city: Grand Forks
: cateyepike@hotmail.com
Date: 12/22/2002
Time: 10:23:12 PM

Devils_Lake
Fished Sunday, December 22 all day in Black Tiger Bay. The ice was 11 inches thick. We got into perch right away in the morning at about 13 feet. As the day moved on there was tons of fish on the bottom but very few hits. Walleyes were not exactly steller ended up keeping only one. IT SURE WAS NICE TO FINALLY GET ON SOME ICE.
---

Back to the Archive of Fishing Reports